Mother's Day is a special occasion to show our appreciation for the love and support that our moms provide us. If you are looking for a personalized and heartfelt gift for your mom on this special day, consider starting her day off with a homemade breakfast.
There are several easy yet delicious breakfast options that you can prepare for your mom on Mother's Day. Whether your mom prefers sweet or savory, there is something for everyone. Start the day with a classic breakfast such as scrambled eggs, bacon, and toast, or go for a sweet option such as pancakes or waffles with fresh fruit and whipped cream.
If you want to add a personal touch to your Mother's Day breakfast, consider making a breakfast casserole that you can prepare the night before and simply bake in the morning. Whatever you choose to make, your mom will appreciate the effort and love that you put into creating a special breakfast just for her.
What can you Cook for your Mom on Mother's Day on Breakfast
Looking for the perfect Mother's Day breakfast ideas to show your mom how much you appreciate her? Look no further! Here are some delicious and easy-to-make breakfast options that will put a smile on your mom's face:
French Toast: French toast is a classic breakfast option that is easy to make and can be customized to your mom's liking. Try topping it with fresh fruit and whipped cream for an extra special touch.
Eggs Benedict: Treat your mom to a fancy breakfast with this classic egg dish. The hollandaise sauce can be a bit tricky to make, but there are plenty of easy-to-follow recipes online.
Smoothie Bowl: For a healthier option, try making a smoothie bowl. Top it off with fresh fruit, granola, and shredded coconut for some added texture and flavor.
Bagel and Lox: This classic breakfast combo is perfect for any mom who loves a good bagel. Add some cream cheese and capers for an extra special touch.
Breakfast Burrito: Customize a breakfast burrito with your mom's favorite ingredients such as scrambled eggs, cheese, avocado, sausage, and salsa. Wrap it up and serve with a side of fruit.
Pancakes: Pancakes are a breakfast staple and can be made in a variety of flavors. Top them off with whipped cream, chocolate chips, and fresh fruit for a delicious and indulgent breakfast.
No matter which Mother's Day breakfast option you choose, be sure to make it with love and serve it with a side of gratitude for all that your mom does for you.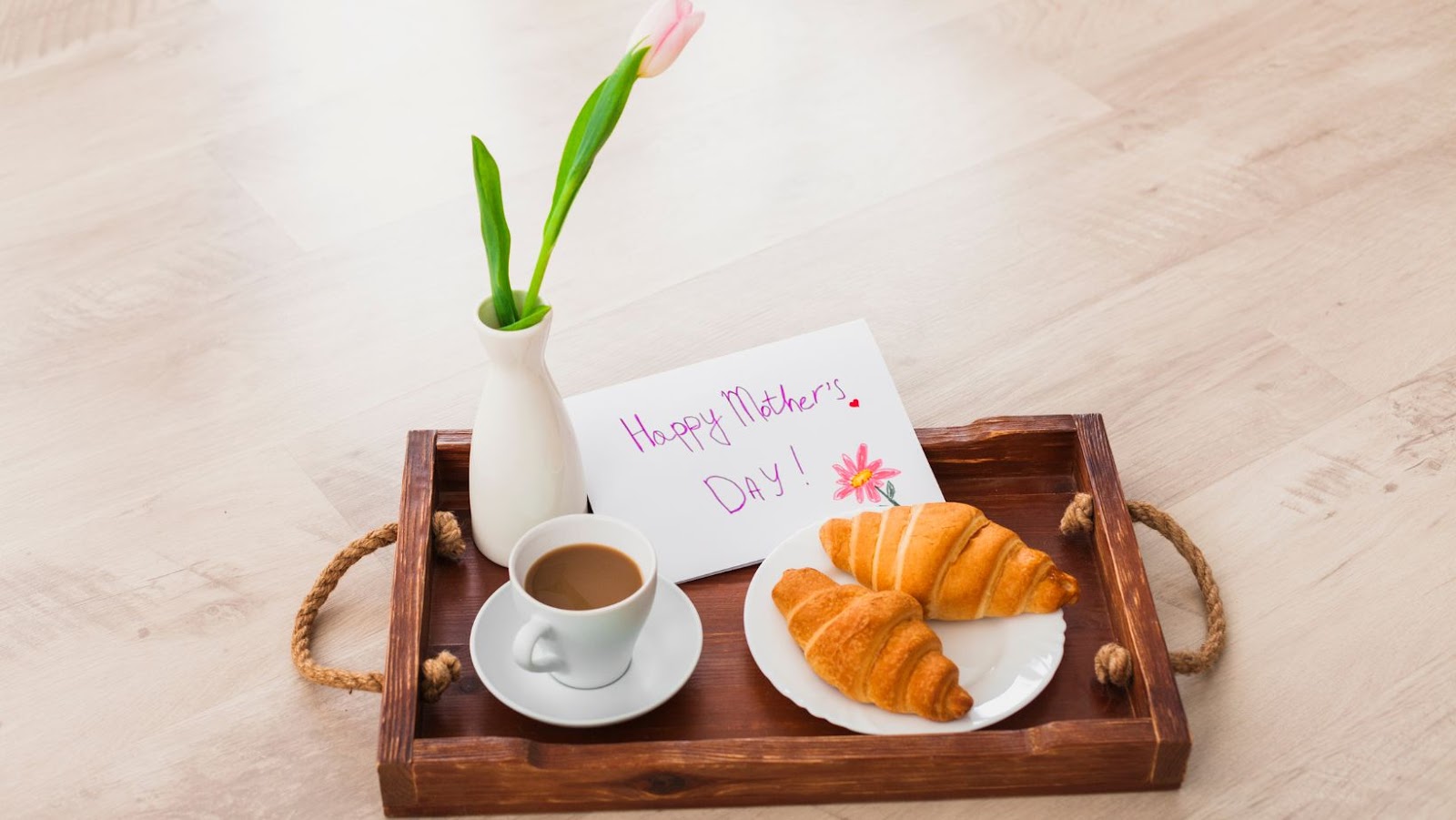 Easy and Delicious Recipes
Looking for quick and easy breakfast ideas to prepare for your mom on Mother's Day? Look no further, as I have compiled some recipes that are sure to make your mom feel loved and appreciated. Here are some easy and delicious recipes that you can cook for your mom on Mother's Day breakfast:
1. Avocado Toast with Egg
Avocado Toast with Egg is a healthy breakfast recipe that can be prepared in less than 15 minutes. This recipe is packed with protein and healthy fats, making it a perfect breakfast choice for your mom on her special day. Simply toast a slice of bread, mash avocado over it, sprinkle some salt and pepper, and top it with a fried or boiled egg.
2. Blueberry Pancakes
Blueberry pancakes are a classic breakfast recipe that is loved by many. Surprise your mom by whipping up a batch of fluffy and delicious blueberry pancakes. You can use a pancake mix or make your own batter from scratch. To give it a fruity twist, add fresh blueberries to the batter. Serve it with some maple syrup and a pat of butter.
3. French Toast with Berries
French toast is a sweet and savory breakfast dish that is sure to impress your mom. Dip a slice of bread in an egg and milk mixture, sprinkle some cinnamon and sugar on it, and pan-fry it until golden brown. Serve it with some fresh berries, whipped cream, and honey.
4. Breakfast Burrito
A breakfast burrito is a filling and satisfying morning dish that your mom will love. Fill a tortilla wrap with scrambled eggs, sautéed vegetables, and cheese. You can also add some bacon or ham to give it a meaty flavor. Roll it up and serve it with some salsa and sour cream.
With these easy and delicious recipes, you can cook a memorable breakfast for your mom on Mother's Day. Show her how much you care by preparing a special meal that she will truly enjoy.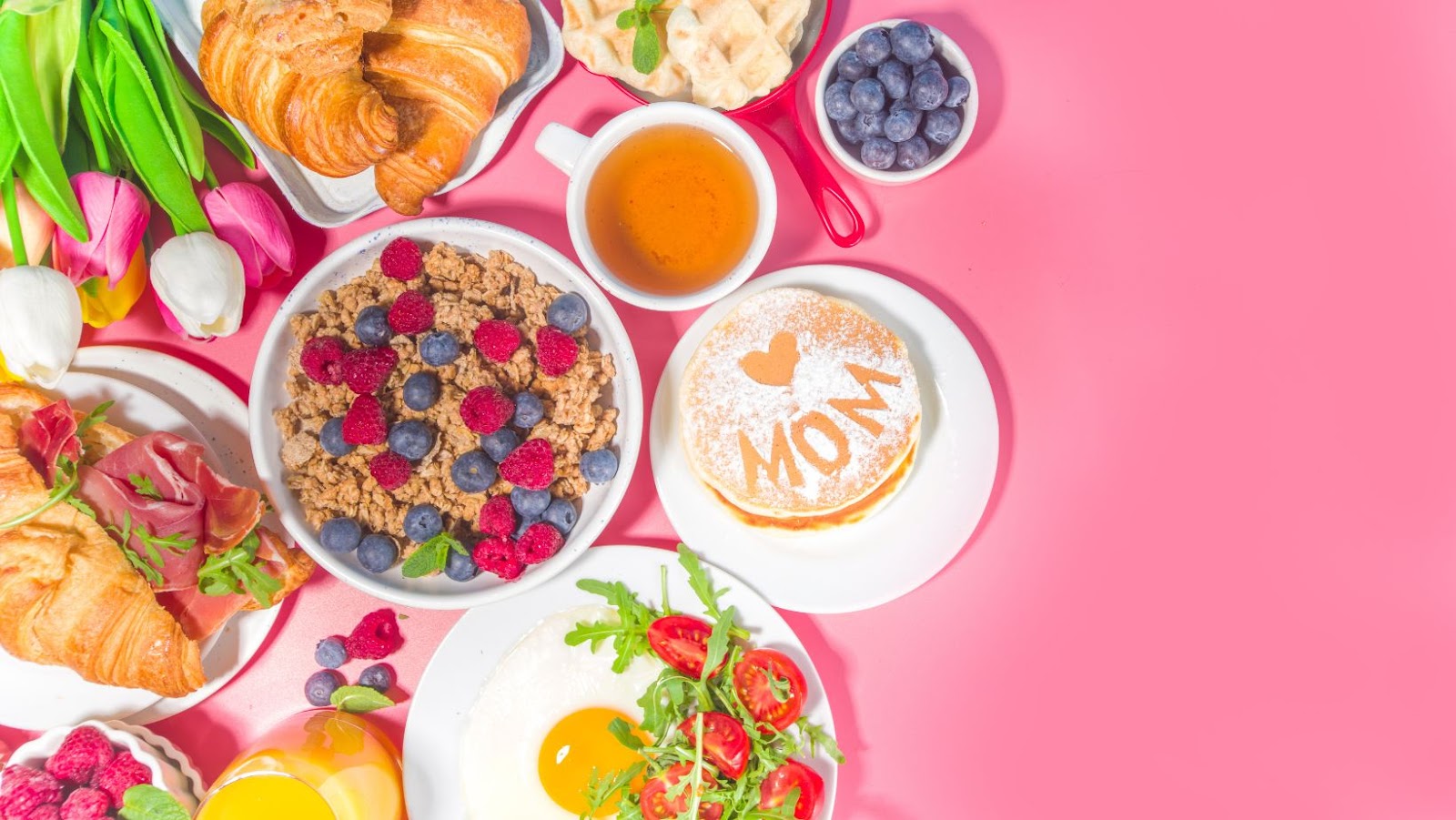 Impress Your Mom with These Dishes
If you're wondering what to cook for your mom on Mother's Day for breakfast that will really impress her, here are a few ideas to get you started:
Healthy Fruit Parfait: Surprise your mom with a delicious and healthy fruit parfait full of her favorite fruits. Layer a variety of chopped fruits in a glass, top with some low-fat Greek yogurt, a sprinkle of granola, and a drizzle of honey.
Egg Benedict: Whip up an eggs benedict on toasted whole wheat bread with a side of strawberries on the plate. You can make it special by adding some smoked salmon or a few slices of avocado to the mix.
Spinach and Feta Frittata: Does your mom love spinach and cheese? Then why not make a spinach and feta frittata for her? This hearty dish is easy to prepare and will fill her up until lunchtime.
Belgian Waffles: Belgian waffles are a classic breakfast dish that your mom will love. Top them with a dollop of whipped cream and fresh berries for added sweetness.
Crepes: Treat your mom to some homemade crepes filled with Nutella and fresh strawberries, or opt for a savory option like ham and cheese.
These dishes are just a few of the many ways you can impress your mom with a delicious breakfast on Mother's Day. Don't be afraid to get creative and personalize the recipe to suit your mom's tastes. She'll appreciate the effort you put into making her day special!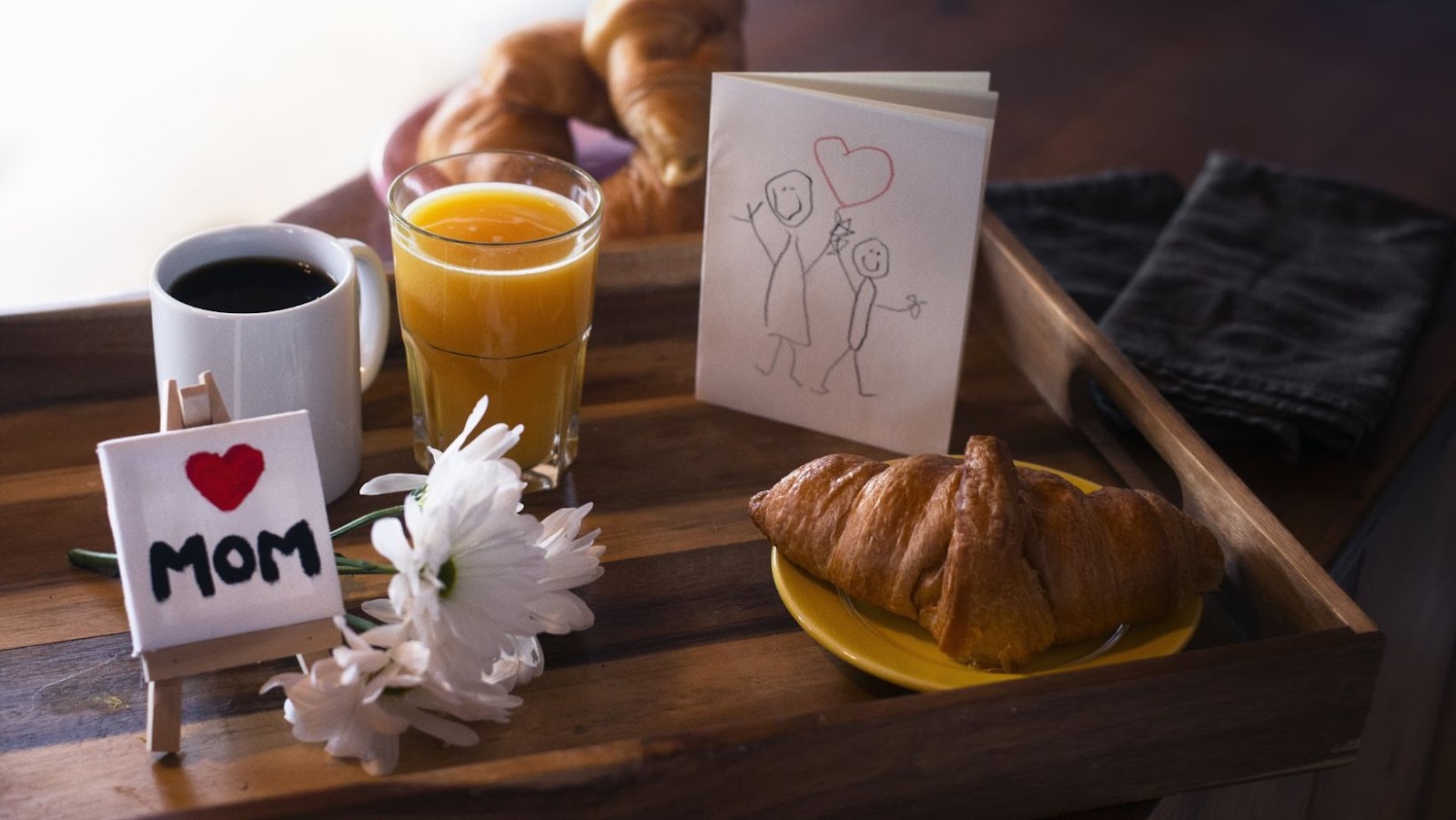 Conclusion
So there you have it, some mouth-watering breakfast recipes that you can cook for your mom on Mother's Day. As we conclude this article, it's vital to reiterate that breakfast in bed is one of the best ways to show appreciation and love to your mother. A simple gesture like preparing a delicious meal for her can brighten up her day and make her feel special. Here are some key takeaways from this article:
Breakfast in bed is a thoughtful way to celebrate Mother's Day
You can never go wrong with classic breakfast staples like eggs, bacon, and pancakes
Adding a personal touch to breakfast recipes can make them more special
Experimenting with new flavors and ingredients can lead to surprising results
Remember, the most crucial factor when preparing breakfast for your mom on Mother's Day is to show love and appreciation for all she does. So, get up early, head to the kitchen to try out one of these recipes, and surprise your mother with an unforgettable breakfast in bed.