Mothers, the unsung heroes of our lives, deserve to be showered with love and appreciation. As the holiday season approaches or a special occasion arises, what better way to express gratitude than indulging your mom with luxurious gifts? This luxury gift guide will explore a curated selection of opulent items that will make her feel like the queen she is.
Timeless Elegance: Designer Jewelry
Every woman cherishes a piece of exquisite jewelry. Consider gifting your mom a timeless piece from a renowned designer. Whether it's a classic diamond necklace, a pair of elegant earrings, or a statement bracelet, designer jewelry adds a touch of luxury. It symbolizes the lasting bond between a mother and her child.
Pampering Fit For Royalty: Spa Retreat or Wellness Package
Treat your mom to relaxation and rejuvenation at a luxurious spa or wellness retreat. From soothing massages to invigorating facials, these experiences provide a perfect escape from the hustle and bustle of daily life. Select a spa known for its opulent ambiance and top-notch services to ensure your mom feels royalty throughout her pampering session.
Customized High-End Fashion
Consider a customized wardrobe piece from a high-end fashion house for the fashion-forward mom. Whether it's a bespoke handbag, like from Judith Leiber, a tailored coat, or custom-made shoes, this gift combines personalization with luxury. Your mom will appreciate the thought and effort put into creating a unique piece that perfectly suits her style.
Luxurious Skincare And Beauty Products
Indulge your mom with a collection of premium skincare and beauty products. Opt for renowned brands that use high-quality ingredients and are known for their effectiveness. From anti-aging creams to indulgent bath oils, these products enhance beauty and provide a moment of self-care, allowing your mom to feel pampered and cherished.
Culinary Delights: Gourmet Food And Fine Wine
Consider a gourmet food and fine wine gift basket if your mom is a culinary enthusiast. Select rare and decadent treats like truffles, caviar, and artisanal chocolates.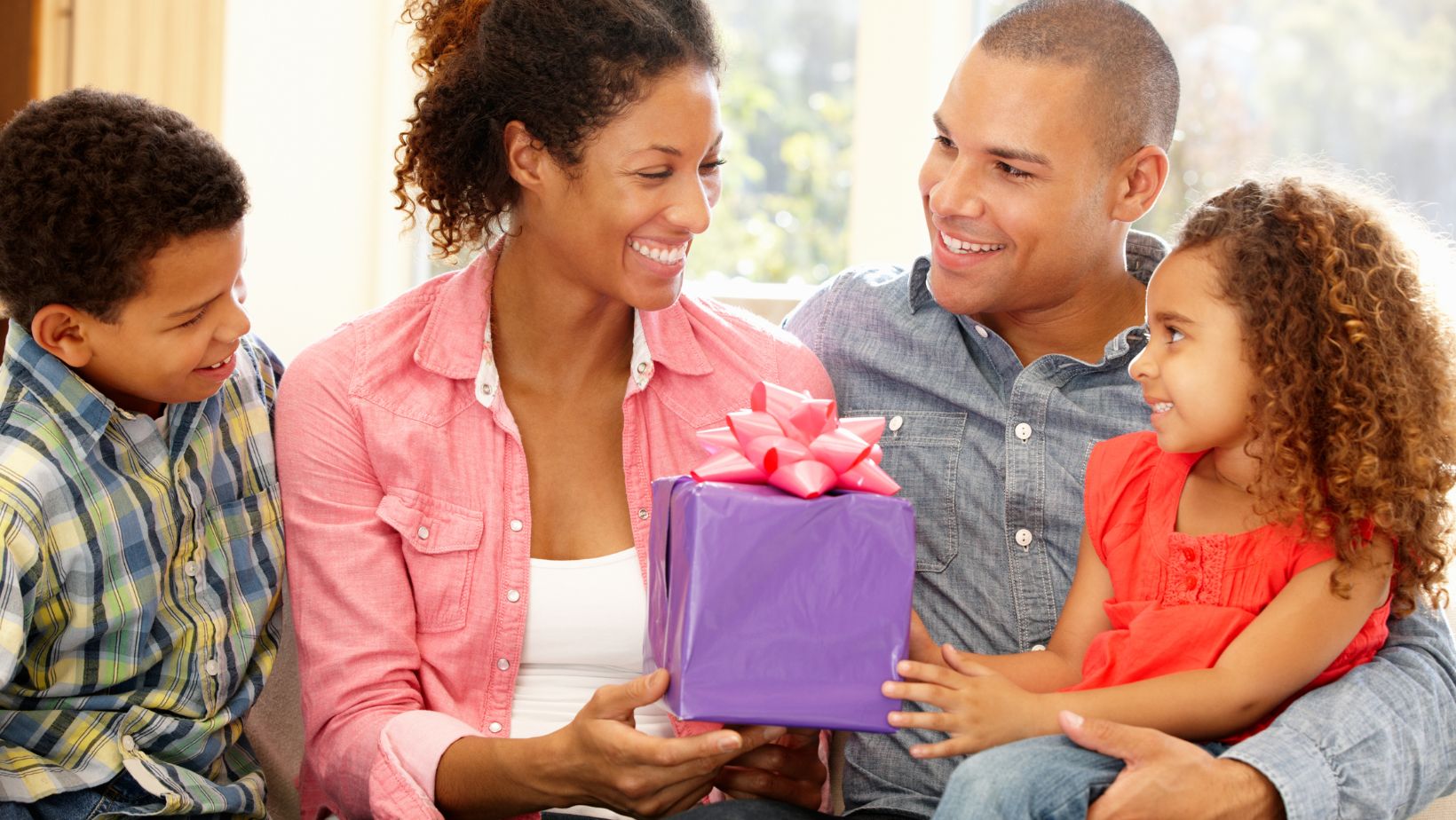 Complement these delights with a carefully chosen bottle of fine wine or champagne. This gastronomic experience is a delightful way to celebrate your mom's sophisticated taste buds.
Luxury Getaway: Exclusive Travel Experience
Surprise your mom with the gift of travel, not just any trip – an exclusive luxury getaway. Whether it's a weekend retreat at a five-star resort, a private villa in a tropical paradise, or a cultural tour of a European city, create lasting memories by providing her with an unforgettable travel experience. Consider her interests and preferences when selecting the destination to make it a truly personalized adventure.
Personalized Artwork or Keepsake
For a truly sentimental and luxurious gift, consider commissioning a piece of personalized artwork or a unique keepsake with sentimental value. This could range from a custom-made portrait of your family to a bespoke piece of jewelry with each family member's birthstone. Such gifts showcase thoughtfulness and become cherished heirlooms that can be passed down through generations.
Couture Fragrances: Signature Scents
A luxurious fragrance is a classic gift that never goes out of style. Opt for a couture perfume from a prestigious brand, or better yet, explore the option of a personalized fragrance. Many high-end perfumeries offer the service of creating a bespoke scent tailored to an individual's preferences, making it a truly unique and intimate gift.
Conclusion
Treating your mom with a luxury gift is a gesture that goes beyond materialistic value. It's a way of expressing gratitude, love, and appreciation for all the sacrifices and unconditional support she has provided. Whether it's a piece of designer jewelry, a day at the spa, or an exclusive travel experience, these luxurious gifts will make your mom feel like the queen she is.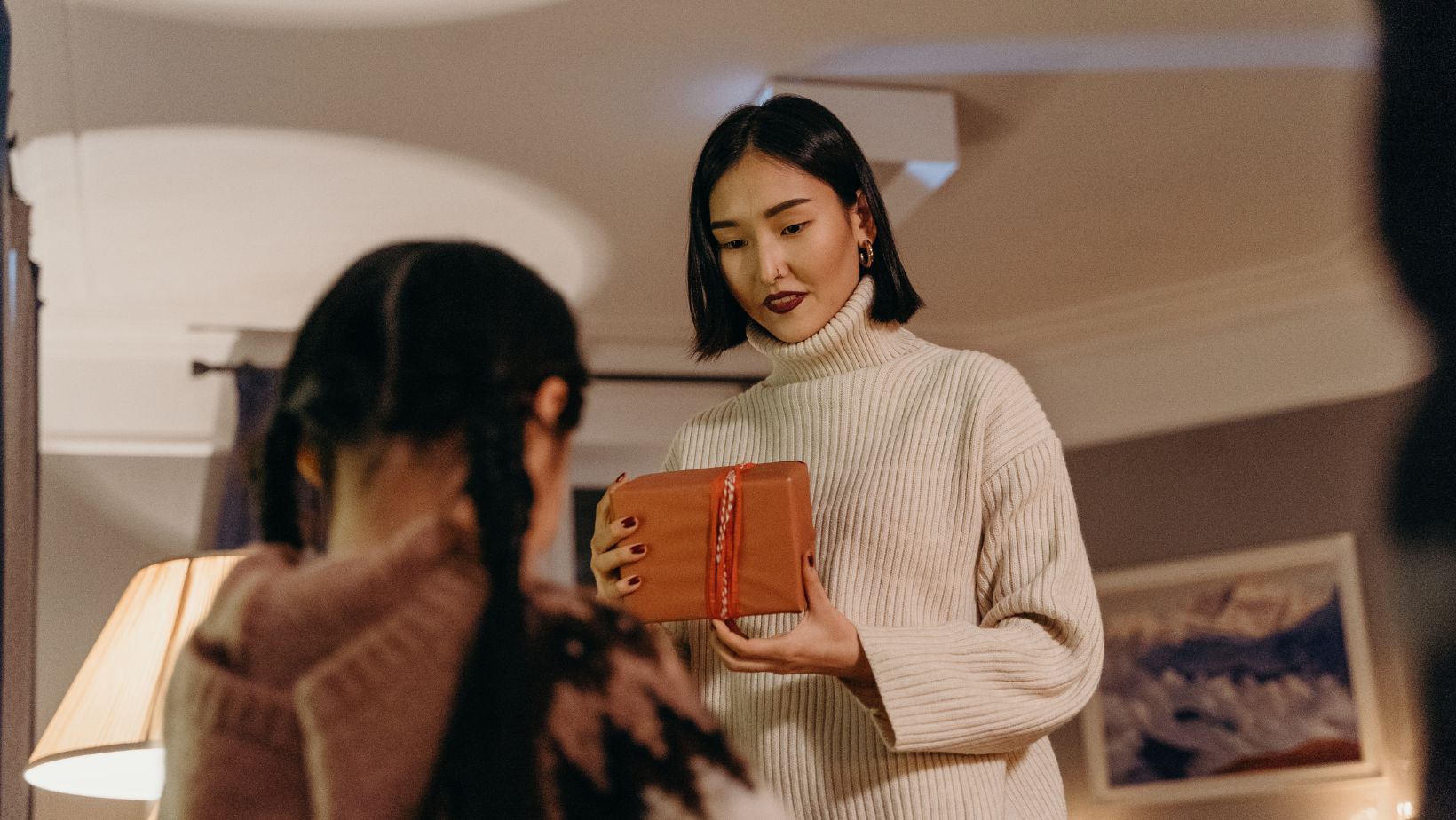 Remember, it's not just about the gift itself but the thought and effort you put into selecting something that resonates with her personality and preferences. After all, she deserves nothing but the best.