When planning a family vacation, finding the right destination that keeps parents and kids happy can be challenging. But with the plethora of kid-friendly destinations, deciding where to travel with kids is easier than ever. There's something for every family type, from amusement parks to beaches, camping sites to cultural attractions.
For families seeking adventure and thrill, national parks such as Yellowstone, Grand Canyon, and Yosemite offer stunning natural landscapes complete with hiking trails, scenic drives, and wildlife sightings. Alternatively, families looking for fun-filled days at amusement parks can head to Walt Disney World, Universal Studios, or LEGOLAND that offer child-friendly roller coasters, exciting rides, and engaging themed lands. Finally, those with beach loving kids may want to head to coastal destinations like Hawaii, California and the Caribbean.
Suppose you're looking for an international vacation. In that case, Europe can offer a range of experiences and sights appropriate for children, from the castles and fairy tales of Germany to the charming streets of Florence or the historic sites of Rome. No matter where you choose to go, make sure the destination aligns with your family's interests and provides ample opportunities for relaxation and memorable experiences.
Where To Travel With Kids
Looking for the perfect vacation spot for your family? Here are some of the top destinations that are sure to delight parents and kids alike:
1. Orlando, Florida
Orlando is a family-friendly destination with various attractions, including Walt Disney World, Universal Orlando Resort, and SeaWorld. These theme parks offer fun activities like roller coasters, water rides, and live performances.
2. San Diego, California
San Diego is another great destination for families. It is home to several popular attractions such as the San Diego Zoo, SeaWorld, and LEGOLAND California. In addition, the city's year-round sunny weather makes it an ideal location for outdoor activities.
3. Washington, DC
Washington, DC is an ideal destination for families seeking an educational experience. With free Smithsonian museums, monuments, and historical landmarks, there is no shortage of activities for families to explore.
4. Yellowstone National Park, Wyoming
Yellowstone National Park is a nature lover's paradise that provides a unique experience for parents and kids. The park boasts diverse wildlife, geysers, and thermal hot springs, and camping under the stars is an unforgettable experience.
5. Grand Canyon, Arizona
The Grand Canyon is a stunning natural wonder that leaves visitors in awe. Hiking trails, helicopter tours, and mule rides allow families to explore the park and enjoy the breathtaking views.
No matter where you decide to go, traveling with kids can be a fun and rewarding experience. These destinations have something to offer for every member of the family, making them fantastic options to consider when deciding where to travel with kids.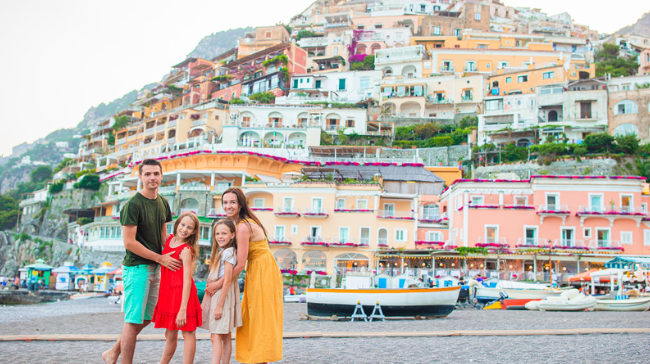 Tips for Making Travel with Kids Easier
Traveling with kids can be a fun and enriching experience for the whole family, but it can also be challenging, especially if unprepared. After years of traveling with my kids, here are some tips that have helped me make family vacations more enjoyable for everyone:
1. Be Prepared
Before you head out on your next trip, take some time to plan ahead and pack smart. Make a list of essential items for your trip, such as medication, first-aid kit, snacks, toys, and books. On your journey, it's best to avoid checked bags and opt for carrying on whenever possible. This will give you more control over your belongings and will save you time at the airport.
2. Involve Your Kids in the Planning Process
Getting your kids involved in the trip planning process can help them feel more invested in the journey and excited about where you're going. Show them pictures of your destination, explore fun activities you can do together, and let them help choose some of the places you'll visit and dine at.
3. Pack Plenty of Snacks
Kids always get hungry, especially when traveling, so it's important to have plenty of snacks on hand. Pack healthy and portable snacks like fruit, granola bars, crackers, nuts, and some special treats and goodies to keep the kids happy. Also, remember to bring a reusable water bottle to stay hydrated on the go.
4. Break Up the Trip
If you're traveling long distances, try breaking up the trip with some fun stops along the way. For example, plan to visit a museum, park, or attraction that your family will enjoy. This will give everyone a chance to stretch their legs and break up the monotony of a long journey.
5. Use Technology Sparingly
While technology can be a great way to keep kids entertained during long journeys, it's important not to overdo it. Instead, try to limit their screen time and encourage them to use other ways to entertain themselves, like drawing, reading books, or playing cards.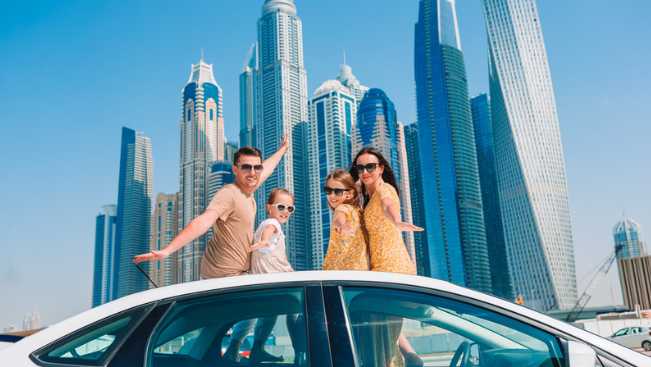 By following these tips, you can make travel with kids a breeze and create unforgettable memories that will last a lifetime. So start planning your next adventure and get ready for an exciting journey!
Traveling with kids can be an adventure on its own, but it can also take a toll on your wallet. Luckily, there are plenty of affordable ways to travel with kids and still have a blast. Here are a few options to consider when choosing where to travel with kids:
1. Road trips: One of the best ways to save money and have fun with your kids is by taking a road trip. Load the car and hit the open road to explore new destinations together. You'll save on airfare and be free to stop and start as you please.
2. State parks: State parks are a fantastic option for families looking to escape without breaking the bank. Many state parks offer camping, hiking, and other outdoor activities perfect for kids. Plus, they're usually within driving distance, making them an affordable option for families.
3. National parks offer stunning natural beauty and countless opportunities to explore the great outdoors. While some national parks can be pricey, there are many that offer free admission or low-cost entrance fees. Check out Yosemite, Yellowstone, or Acadia for some memorable family adventures.
4. All-inclusive resorts: They may not seem an obvious choice for an affordable family vacation, but they can be quite cost-effective. Many resorts offer deals for families with children, including free meals and activities. Plus, you'll have everything you need in one convenient location.
No matter where you decide to travel with kids, remember that the most important thing is to spend quality time together and create lasting memories.