How Does Light Travel For Kids
Are you planning to take your kids on a vacation or travel with them to a nearby destination soon? Are you worried about how much you need to carry for them? As a parent, I understand that traveling with kids can be overwhelming – especially regarding packing. However, adopting a light travel approach can make your trip more enjoyable for you and your children.
So, how does light travel for kids work? First, you must pack only the essential items your kids will need during the trip. This can include clothes, toiletries, and entertainment options like books and toys. Then, depending on how long you'll be away, you can plan to do laundry during the trip, look for an apartment to stay in or pack more clothes if necessary.
To ensure your kids don't get bored during the trip, involve them in the packing process. Let them select the toys they want to carry and pick out the clothes they want to wear. This makes them happy and saves you time by not having to pack things they won't need or use.
Minimalist Packing Tips for Kids
When traveling with kids, packing efficiently and avoiding overpacking is often challenging. Nonetheless, there are a few minimalist packing tips that can assist in keeping children's luggage light and easy to transport.
Pick The Right Baggage
Kids' baggage should be lightweight and easy to transport. A small backpack or carry-on suitcase is usually sufficient for most trips. However, if you're traveling with an infant, a diaper bag with backpack straps is a good option since it frees up your hands.
Plan Ahead And Pack Smart
Making a packing list for each child before packing is best. Include only the necessities, such as clothes for the length of the trip, a pair of comfortable walking shoes, and toiletries. Packing versatile clothes that may be mixed and matched can help minimize weight and baggage space.
Roll Clothes Instead Of Folding
When packing clothes, instead of folding them, roll them up tightly to conserve space. It helps with clothing organization inside your backpack and saves storage space.
Keep Essentials Accessible
Pack snacks, games, and books in a separate bag your child can keep in the car or on the plane. It can save time and energy when you need to grab something quickly.
Use Packing Cubes
Packing cubes may help to save space and organize bags more efficiently. It also makes packing and unpacking much easier.
When it comes to minimalist packing for kids, the key is preparation and organization. By packing smart and only bringing the essentials, a lighter and more relaxed trip for the whole family can be ensured. When traveling with children, you don't have to compromise convenience for simplicity- with these tips, you can hit the road ready for fun, educational, and memorable adventures.
Lightweight Luggage Options for Children
When planning a trip with kids, one of the biggest challenges parents face is packing everything their children need without exceeding airlines' weight limits. Fortunately, many lightweight luggage options for children can make traveling more manageable and enjoyable for both parents and kids.
Here are some of the best lightweight luggage options for children:
1. Rolling backpacks: They are a great option for kids who need to carry a lot of stuff. These backpacks feature wheels and a retractable handle, making them easy to pull through airports or train stations.
2. Wheeled duffle bags: Wheeled duffel bags are another useful option for kids. These bags are larger than traditional backpacks and can hold more clothes and gear. They also come with wheels, so kids can easily roll them around.
3. Carry-on suitcases: Many luggage companies now make carry-on suitcases specifically designed for kids. These suitcases are smaller than adult-sized carry-ons, but still have plenty of room for clothes and toys.
4. Lightweight packing cubes: Packing cubes are an excellent way to organize kids' clothes and gear. They come in various sizes and are made from lightweight materials, so they won't add extra weight to your luggage.
5. Compression bags: Compression bags are a great way to save space in your luggage. These bags work by compressing your clothes or gear into a smaller size, so you can fit more items in your suitcase. They are especially helpful for bulky items like coats or blankets.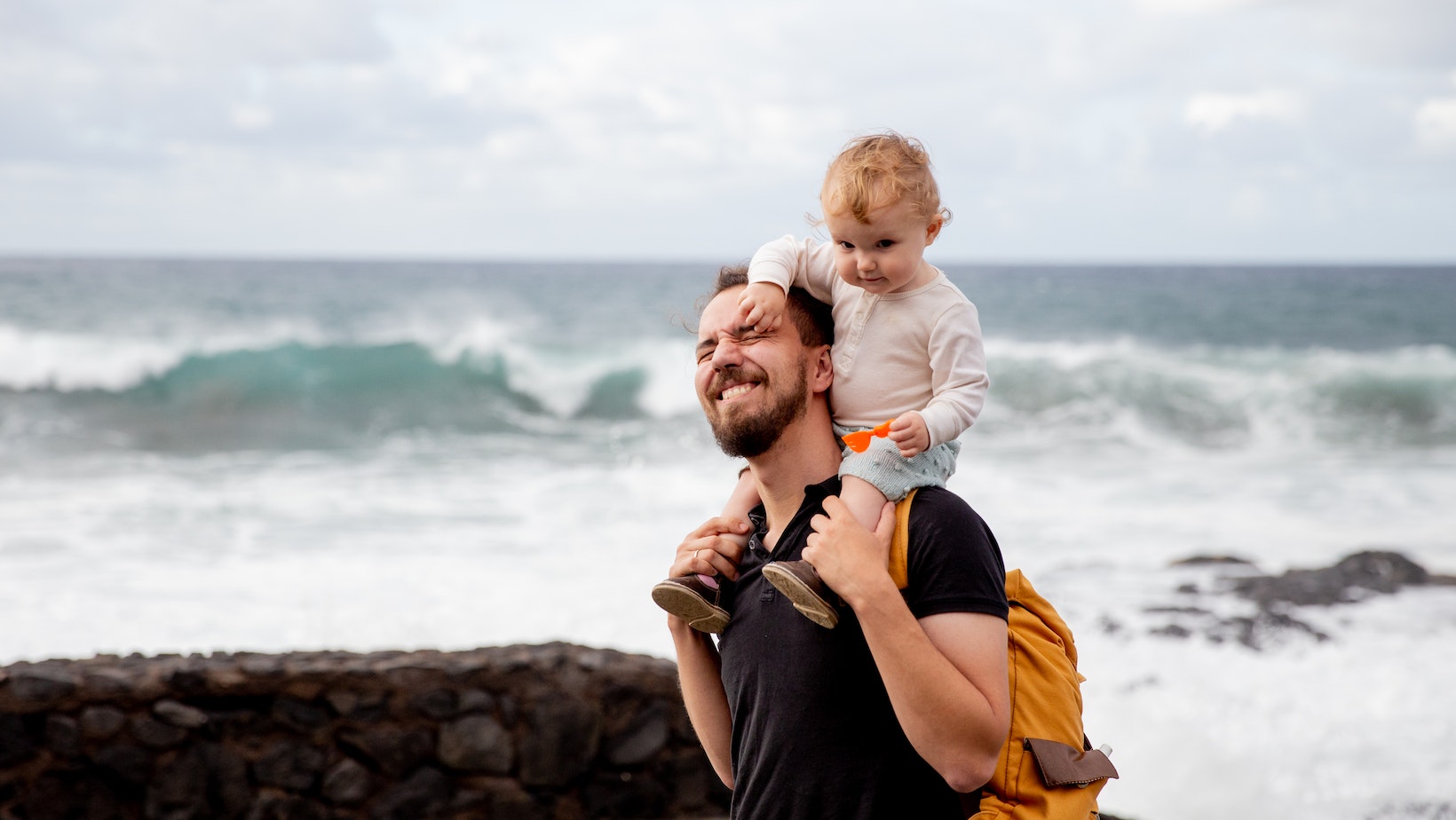 Parents can make traveling with kids much more manageable by choosing the right lightweight luggage options. With some planning and preparation, parents can ensure their kids have everything they need while staying within airlines' weight limits.
Traveling with kids can be an exciting yet challenging experience as a parent. One of the main concerns is the amount of gear and luggage you need to bring along, especially for light travel. Fortunately, many travel-friendly gear options are available that cater specifically to kids.
Firstly, lightweight luggage is a must for children. Kids can easily carry backpacks or rolling luggage that can fit all their essentials. Look for luggage made of durable material and with enough space for their belongings.
Secondly, travel-friendly clothing is another consideration when packing for kids. Choose lightweight, wrinkle-resistant, and easy-to-care-for clothing. Opt for clothes that can be layered, so you'll be prepared for various weather conditions. Also, choose comfortable shoes that children can wear for long periods.
Moreover, don't forget to bring compact entertainment for long journeys. Things like tablets, headphones, and coloring books can keep kids entertained and engaged for hours while not taking up too much space.
Lastly, pack travel-friendly snacks that are easy to carry and eat on the go. Fruits, granola bars, and sandwiches are great quick and healthy bites.
In conclusion, planning and choosing travel-friendly gear for kids can make light travel a breeze. By packing light, choosing durable, versatile, and compact options, and keeping the kids' comfort in mind, you can ensure an enjoyable and stress-free experience.