Looking for some great ideas for fun activities for kids to do on a play date? As a parent, planning and hosting a successful play date can be both daunting and rewarding. While screen time and video games may seem like an easy solution, there are plenty of fun and educational activities that will keep kids engaged and entertained.
One classic activity that kids always enjoy is board games. Whether it's a classic game of Monopoly or a newer game like Settlers of Catan, board games are a great way to foster healthy competition and develop strategic thinking skills.
Another fun and creative activity that kids can do on a play date is arts and crafts. Kids can use their imaginations to create everything from collages and paintings to friendship bracelets and origami animals. Providing a variety of materials like paper, glue, markers, and beads can help inspire their creativity and keep them busy for hours.
Fun Activities For Kids to do on a Play Date
When planning a play date for your kids, it's always good to have some fun indoor activities in mind in case the weather doesn't permit going outside. As an expert in kid's activities, here are some ideas for indoor fun activities for kids to do on a play date:
Arts and Crafts: Kids love to use their creativity, and arts and crafts activities are perfect for that. Provide materials such as paper, glue, scissors, stickers, and markers, and let their imagination run wild. They can make anything from paper flowers to paper crowns. You'll be surprised at how entertained they can be with just some simple materials.
Baking: Kids love to get messy in the kitchen, so why not teach them how to bake? Simple recipes such as cookies, cupcakes, or muffins are easy to follow and allow the kids to get hands-on experience in the kitchen. Not only is baking fun, but it's also a great way to teach them new skills.
Movie Time: Sometimes it's nice to just relax and watch a movie with friends. Set up a movie area with pillows, blankets, and snacks, and let them choose a movie to watch. You can even make it more fun by making homemade popcorn or having a themed movie day.
Board Games: Board games are a classic indoor activity that never gets old. Whether it's Monopoly, Sorry!, or Chutes and Ladders, kids love the excitement and competition of playing games with friends. It's also a great way to teach them about teamwork and sportsmanship.
Obstacle Course: Set up an obstacle course in your living room or basement using pillows, chairs, and other household items. Time the kids and see who can complete the course the fastest. It's a great way to get them moving and burn off some energy while having fun.
These are just some ideas for indoor fun activities for kids to do on a play date, but the possibilities are endless. With a little creativity and planning, your kids will have a blast on their next indoor play date.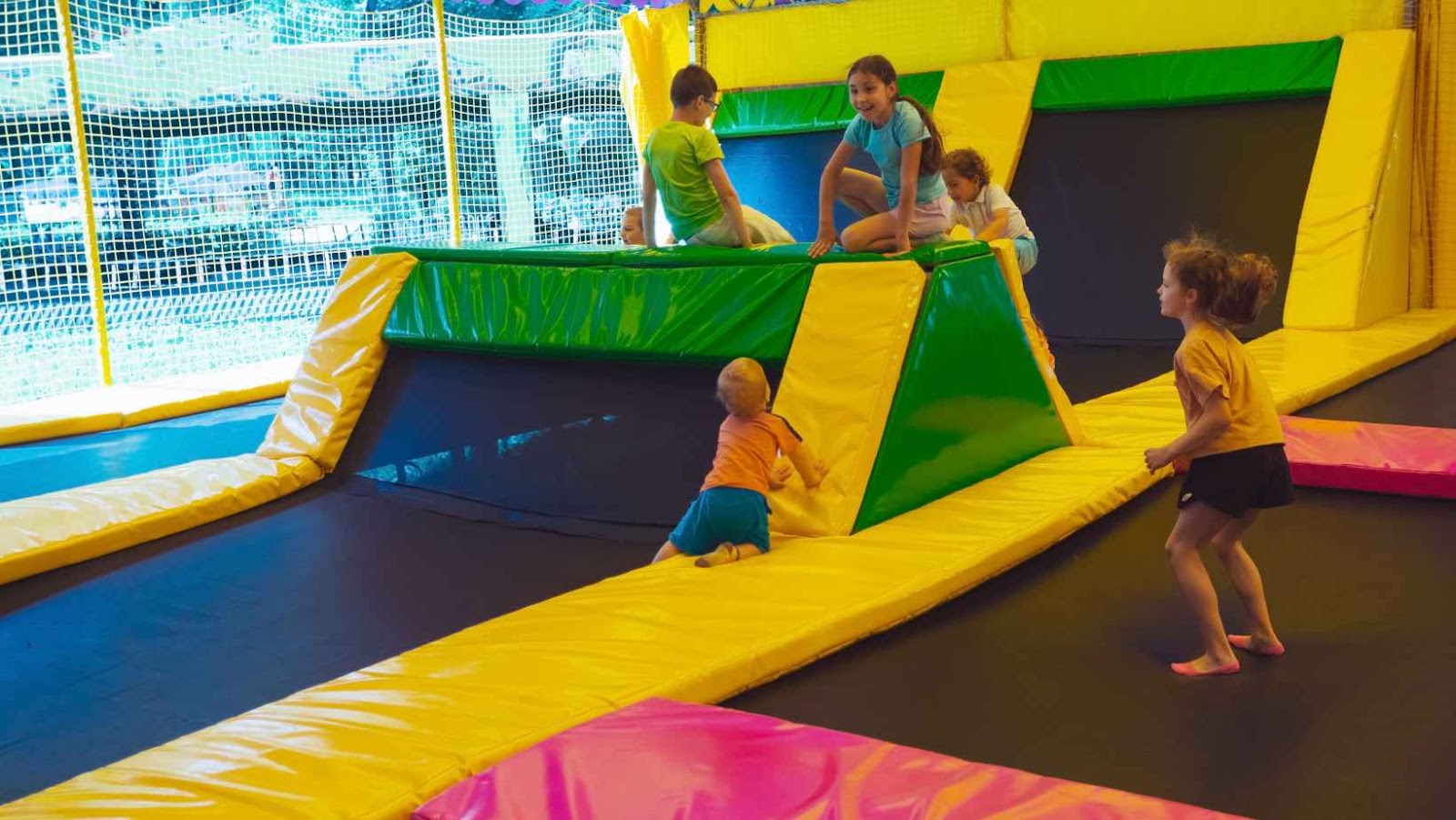 Outdoor Fun Activities
One of the best ways to enjoy a play date with kids is to engage in outdoor activities. Not only is it a great opportunity to get some fresh air and exercise, but it also stimulates the kids' senses and creativity. Here are some fun activities to consider:
1. Nature scavenger hunt
Kids love scavenger hunts and it can be even more fun when conducted in nature. Before the play date, make a list of items that can be found in a park or nature reserve, such as leaves, rocks, insects, and flowers. Give each child a list and a paper bag to collect their treasures. The child who collects all the items on the list first wins the game.
2. Sidewalk Chalk Art
Sidewalk chalk art is a classic outdoor activity that allows kids to express their creativity. You can set up a designated area for the kids to draw, or let them create their masterpieces all over the driveway or sidewalk. Encourage them to draw hopscotch boards, color in designs, or create their own artwork.
3. Water Balloon Toss
On a hot summer day, water play is always a hit. Fill up a bucket with water balloons and have the kids stand in two lines across from each other. Each pair should toss the balloon back and forth, taking a step back after each successful toss. The last pair standing with an un-popped water balloon wins.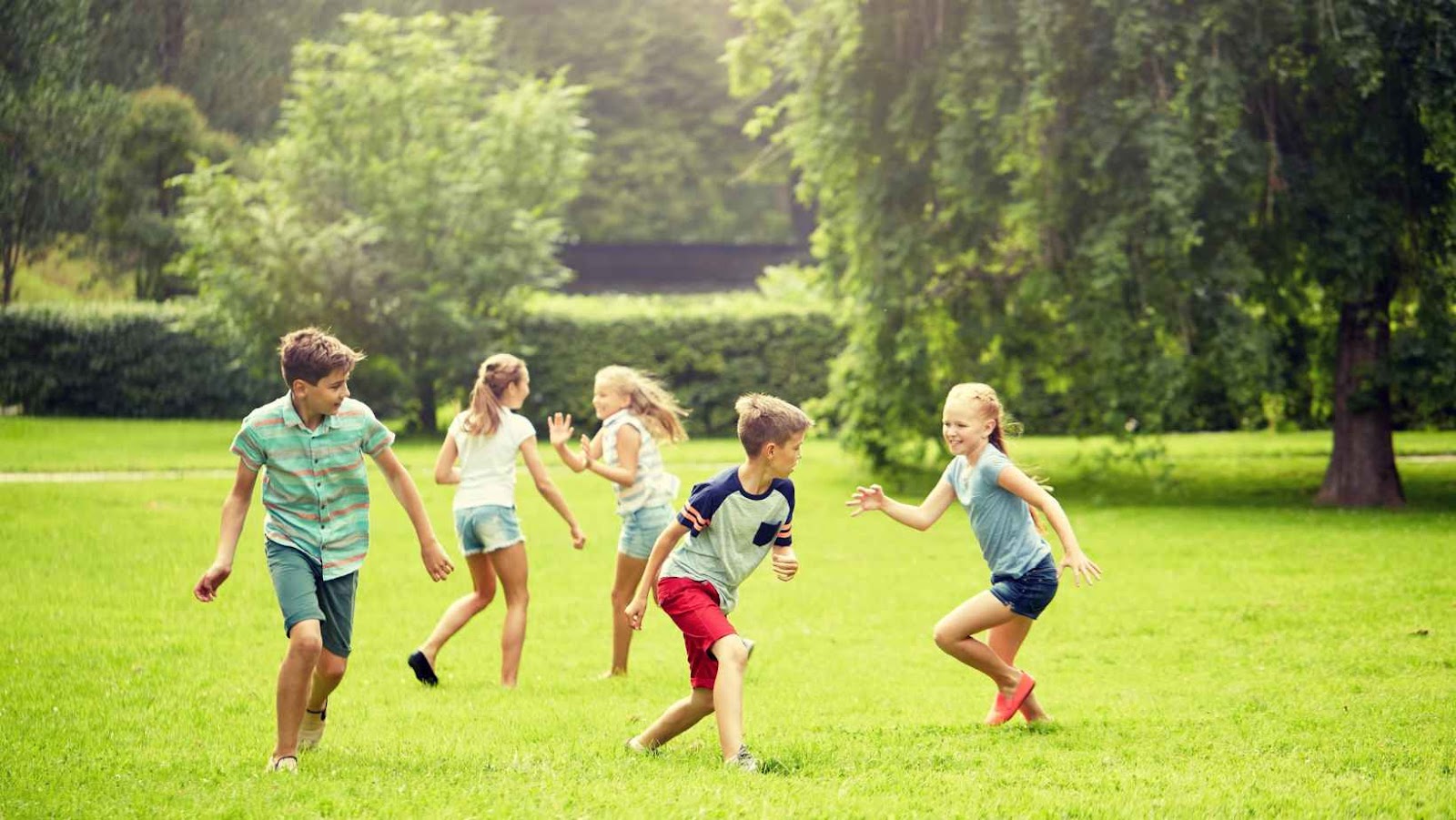 4. Homemade Obstacle Course
Create a DIY obstacle course with household items such as hula hoops, cones, jump ropes, and pool noodles. Set up the course in the backyard or park and have the kids go through it one at a time, racing against the clock. You can make it more challenging by adding in physical tasks such as jumping jacks or push-ups.
There are so many fun outdoor activities for kids to do on a playdate. Give these ideas a try and watch the kids have a blast while getting fresh air and exercise.
Snack Ideas for Playdates
Looking for snack ideas to keep your little ones fueled and happy during playdates? Look no further! As a parent and playdate host myself, I've learned a thing or two about keeping snack time fun and delicious for kids.
Here are some snack ideas that are sure to please:
Build-Your-Own Snack Platters: Kids love feeling like they have control over their snacks, so why not let them build their own platter? Provide a selection of healthy options like pretzels, sliced vegetables, fruit, cheese cubes, and hummus. Let the kids create their own snack masterpiece!
DIY Mini Pizzas: Kids love pizza and making their own mini pizzas is a perfect activity during a playdate. Provide small pizza crusts (like English muffins or bagels), tomato sauce, cheese, and a variety of toppings. The kids will have a blast customizing their own pizzas and then watching them bake in the oven.
Sweet Treats: No playdate is complete without a sweet treat! Try making homemade popcorn, fruit skewers with melted chocolate dip, or banana "ice cream" by blending frozen bananas until creamy. These treats are easy to make and are always a hit with kids.
Smoothie Bar: A smoothie bar is a fun and healthy way to keep kids energized during a playdate. Have a selection of frozen fruits, yogurt, and milk ready to go. Then, let the kids mix and match their favorite flavors to create their own delicious smoothie.
Remember, snack time is also a great opportunity to introduce healthy eating habits to your little ones. By providing a selection of nutritious options and allowing them to make their own choices, you're setting them up for a lifetime of healthy snacking