Mother's Day is just around the corner, and there's no better way to show your love and appreciation for your Mom than by making her a thoughtful DIY gift. Crafting a personalized present adds a special touch that store-bought gifts simply can't replicate. So, this year, consider enlisting your little ones to help create a heartfelt and unique present for Mom. In this article, I'll share some fun and easy do-it-yourself craft ideas for Mother's Day gifts that your kids can make.
Whether it's a handmade card, a painted picture frame, a clay dish, or a flower bouquet, there are endless possibilities for DIY Mother's Day gifts that will make Mom feel loved and cherished. These simple projects are designed to be easy enough for kids to do on their own, but with a little guidance from you, they'll be able to create something truly special. Plus, making these gifts is a great opportunity to spend quality time with your children and help them express their creativity.
So, put on your crafting hats and get ready to make some special memories with your kids. From personalized photo albums to one-of-a-kind jewelry dishes, these do-it-yourself craft ideas for Mother's Day gifts are sure to make Mom feel appreciated and loved.
Do it Yourself Craft Ideas Mother's Day Gift From Kids
When it comes to celebrating mothers, what better way than with a heartfelt gift crafted by their children? In this section, we'll explore some adorable craft ideas that are not only easy to make but also incredibly thoughtful.
Here are some do-it-yourself craft ideas for a Mother's Day gift from kids: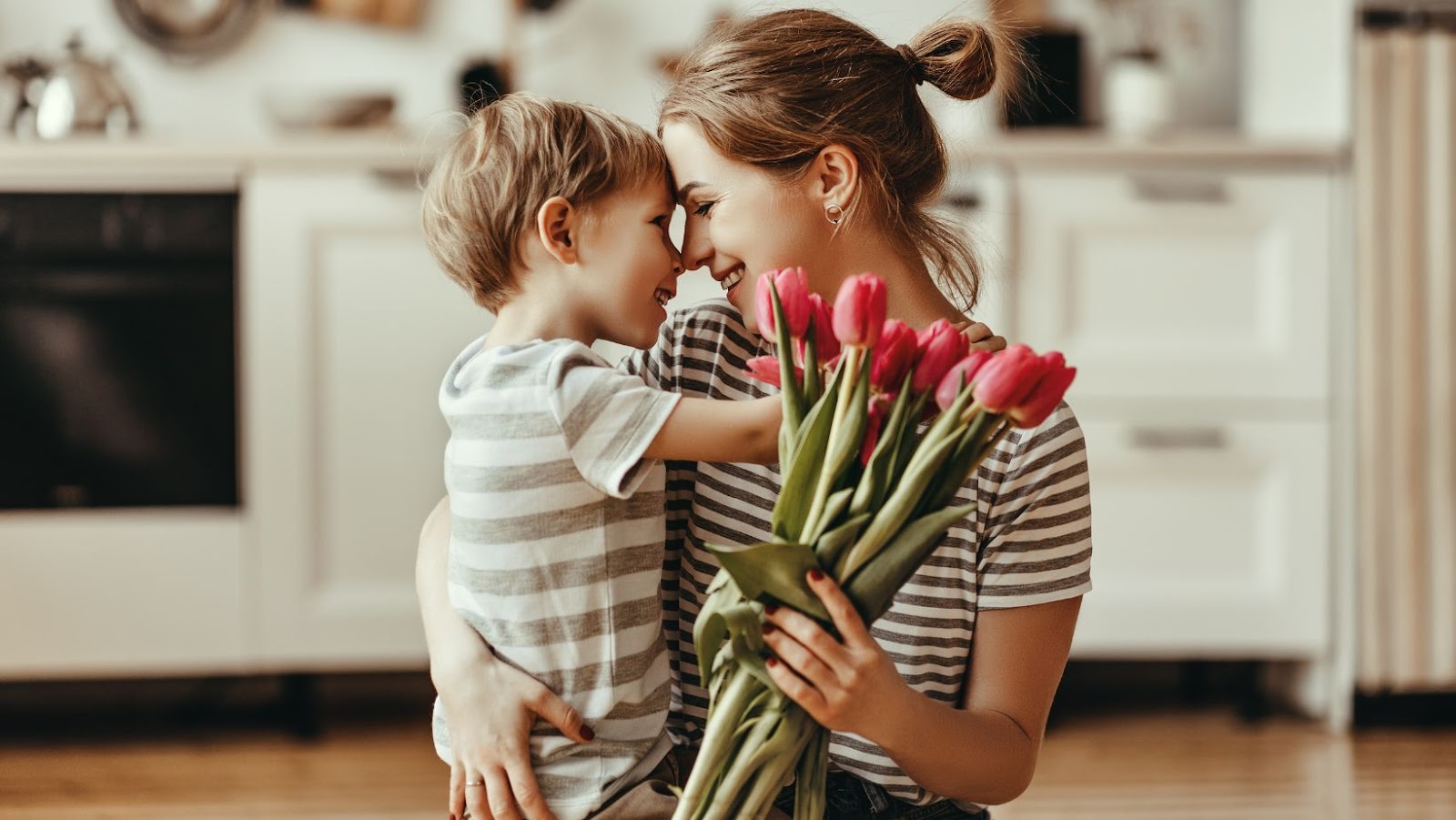 Handprint Flower Cards
Start by folding a piece of cardstock paper in half to create a card. Then, paint your child's hand with washable paint and press it onto the front of the card, forming a flower shape. Once the paint dries, use markers or colored pencils to add details like stems and petals. You can even write a sweet message inside for a personal touch.
Personalized Photo Vase
Select a vase, and print out some of your favorite family photos on regular printer paper. Cut them out and use a paintbrush to apply a thin coat of decoupage medium to the back of each photo. Carefully place the photos onto the vase, making sure they don't overlap. Once the decoupage dries, your beautiful photo vase is ready to be filled with flowers!
A Coupon Book
Make a personalized coupon book for your Mom, filled with things like cleaning the house, cooking her favorite meal, or a day out without the kids. Simply cut some cardstock paper into a rectangular shape, punch a hole in one end, and bind them together with a ribbon. Then, write down each coupon idea on the individual rectangles.
These are just a few of the many do-it-yourself craft ideas for a Mother's Day gift from kids. The most important thing is to be creative and enjoy spending time crafting with your little ones. With these gifts in hand, Mom is sure to feel loved and appreciated this Mother's Day!
DIY Mother's Day Gift Ideas For Kids of All Ages
Looking for a Mother's Day gift that is handmade by the kids? Here are some great DIY gift ideas that any mom will treasure: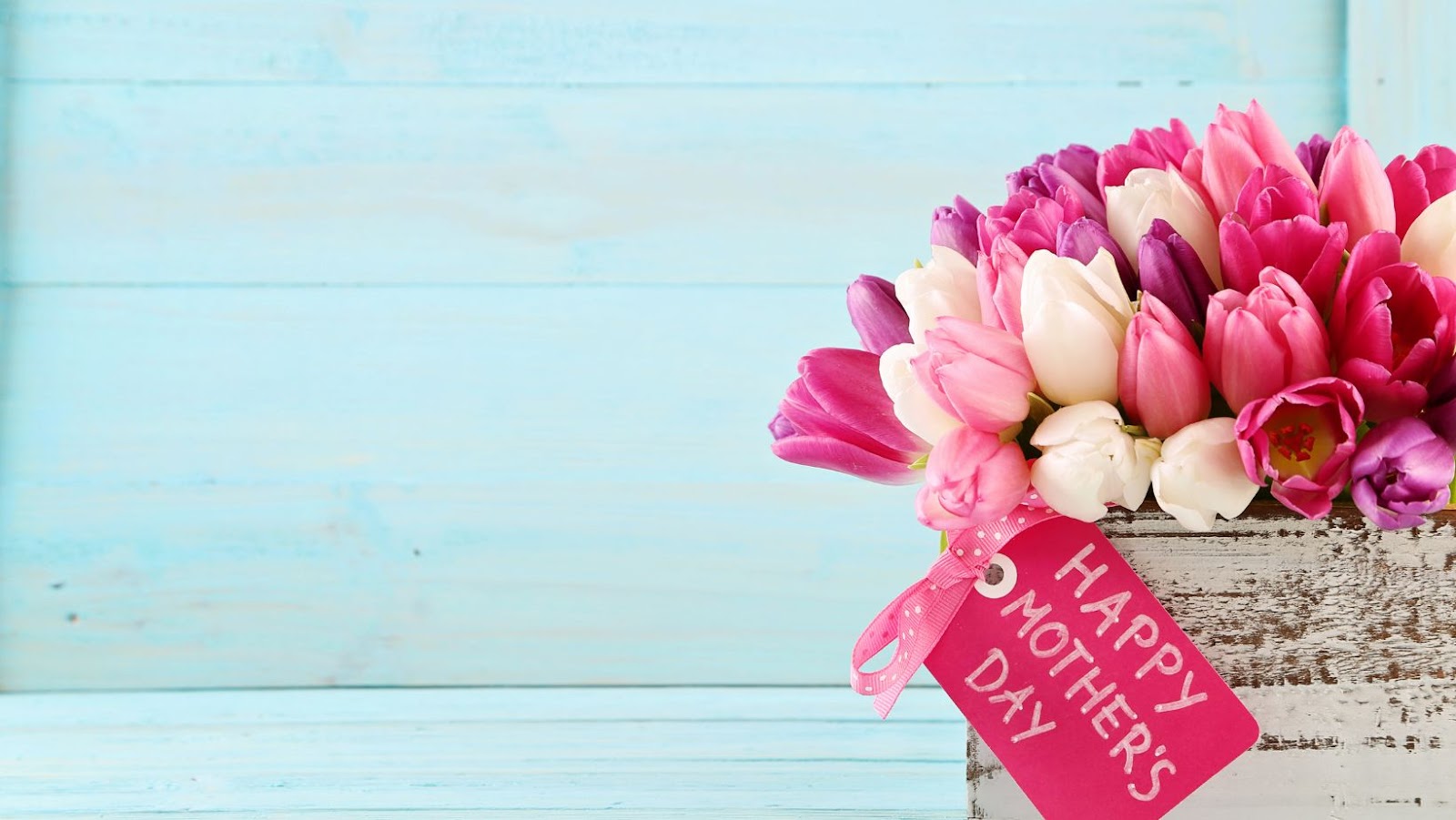 Handprint Flower Pot
One of the most popular DIY Mother's Day gift ideas is a handprint flower pot. This project is perfect for kids of all ages and is a great way to capture a moment in time.
To create this personalized flower pot, start by painting a terra cotta pot with acrylic paint. Once it has dried, have the child dip their hand in paint and place it on the pot. Finally, add some colorful flowers or herbs, and you have yourself a beautiful Mother's Day gift.
Memory Book
Another fantastic DIY gift idea is a memory book. This can be a scrapbook, photo album, or even a journal. Have the child write down all their favorite memories with their Mom and include photos, drawings, and other mementos. This is a thoughtful gift that is sure to bring a smile to any mom's face.
Handmade Jewelry
Kids can make their own jewelry that their Mom can wear with pride. One idea is to use shrink plastic to make personalized charms. Draw a picture or write a message on the plastic and then use a heat gun to shrink it down. Add a jump ring and attach it to a chain or bracelet for a beautiful and unique piece of jewelry.
Personalized Apron
If your Mom enjoys cooking or baking, then a personalized apron is the perfect gift. Start with a plain canvas apron and let the kids decorate it with fabric markers or paint. Add their handprints or a special message for an extra special touch.
Customized Tea Towels
Tea towels are kitchen essentials that can be easily customized with fabric paint and stamps. Have the kids stamp their handprints on the towel and add a personalized message. Or use their fingerprints to make flowers or other designs. This is a practical gift that any mom will love to use.
In conclusion, there are many creative and easy-to-do DIY craft ideas for Mother's Day gifts that kids can make themselves. Not only are they unique and personalized, but they also show a lot of love and thoughtfulness.
Crafty And Fun Projects For Mother's Day
Looking for some creative and budget-friendly ideas for Mother's Day gifts made by kids? Look no further! These "do it yourself" craft ideas are perfect for kids of all ages and are sure to put a smile on Mom's face.
Handprint Apron: What's a better way to appreciate a mom's cooking than gifting her a beautiful apron designed by her own children? This is a fantastic project for younger kids who love to get their hands dirty. All you'll need is a plain apron, some fabric paint, and little hands. Simply paint the hands of your child with fabric paint and press them onto the apron to create lovely handprints. You can use multiple colors to make it more attractive and colorful.
Personalized Flowerpots: Personalize a flowerpot for your Mom by painting it with her name or using her favorite color. You can also decorate it with stickers or even write a special message on it with a permanent marker. Make this craft even more special by filling the pot with your Mom's favorite flowers or herbs.
Handmade Cards: Nothing beats a handmade card! Children can show off their creativity, allowing them to draw, use stickers, and make an incredible card for their Mom on Mother's Day. It's super simple yet very thoughtful. You can add a special message to the card to make it even more delightful. You can use any color, design, or size, and it is sure to make Mom feel special.
Painted Coffee Mugs: Transform a plain white coffee mug into a masterpiece by using acrylic paint. Allow your child to get creative and come up with a unique design. You can also use stencils to create shapes or designs. Once it's complete, you can fill in the mug with Mom's favorite coffee or tea, creating a lovely present.
There you have it! These easy and fun DIY craft ideas are perfect for kids and are sure to make their Mom's day delightful. So let the creativity flow and celebrate this Mother's Day with these memorable gifts created by your kids.