Do Kids Need A Passport To Travel
As a frequent traveler, I know the importance of having the right documentation before embarking on any trip. One common question for families traveling with kids is, "Do kids need a passport to travel?"
The simple answer is yes. Whenever you travel abroad, even if it's just across the border to Canada or Mexico, every member of your family, including infants, must have their passport. Of course, this means you'll need to ensure everyone's passport is up-to-date before booking your tickets.
It's important to note that obtaining a child's passport is slightly different than obtaining an adult's passport. Additionally, there may be specific requirements for infants, such as needing to bring their birth certificate or other forms of identification. Therefore, it's always a good idea to check with your local passport office or the embassy of the country you'll be traveling to for any specific requirements.
Passport Requirements For Traveling With Kids
One common question parents may have when planning a family vacation abroad is whether their children need a passport to travel. The answer is generally yes, children do need a passport.
According to the U.S. Department of State, all travelers, including infants and children, must have a valid passport to enter and leave foreign countries. So if you are planning an international trip with your kids, they will most likely need their passports.
The process for obtaining a child passport is similar to that of an adult passport. Both parents (or legal guardians) must be present with the child at the time of application and provide evidence of parentage and consent. The child's passport is valid for five years and must be renewed afterward.
It's important to note that some countries may have additional passport requirements for children, such as travel consent forms or visa applications. Therefore, it's always a good idea to check with the country's embassy or consulate well before your trip to ensure all necessary documents are ready.
In summary, when traveling with kids abroad, parents should plan on obtaining passports for their children. The process is similar to that of adult passports; both parents must be present with the child during the application process. It's important to also check for any additional passport or visa requirements for the countries you visit.
If you're planning to take your children on an international trip, one important question you might be asking is "do kids need a passport to travel?" The answer is yes, just like every other traveler, minors need a passport to cross borders.
Here's how to obtain a passport for your child:
Gather The Required Documents
The first step to getting a passport for your child is to gather all the necessary documents. These may include:
– Your child's birth certificate: This document serves as proof of citizenship. If both parents are listed on the birth certificate, both must sign the application form.
– Government-issued identification: Both parents must show a government-issued ID, such as a driver's license or passport. If only one parent is available, they must submit evidence of sole custody or a notarized consent form from the other parent.
– Passport photo: Your child needs to have a passport-sized photo taken. Many drugstores and photography studios offer this service.
Fill Out The Application
Once you've gathered all the necessary documents, you must complete Form DS-11: Application for a U.S. Passport. This form can be found online or at any passport acceptance facility. Ensure you fill out the application clearly and accurately, and sign it in ink.
Submit The Application
The next step is to submit your child's passport application. This can be done at any passport acceptance facility, such as a post office or government building. You'll need to provide all the required documents and payment for the passport fee. The fee will vary depending on your child's age and how quickly you need the passport.
Wait For Processing
After you've applied, you'll need to wait for it to be processed. Regular processing takes 4-6 weeks, while expedited processing takes 2-3 weeks. If you need the passport sooner, you can make an appointment at a regional passport agency.
In summary, getting a passport for your child is a straightforward process, but it does require planning and preparation. Ensure you have all the required documents and complete the application accurately to avoid delays. Remember, it's important to start the application process well in advance of your trip, as processing time can vary.
When planning an international trip with the little ones, parents often wonder, "Do kids need a passport to travel?" The answer is yes, as of 2001, all U.S. citizens – regardless of age – need a valid passport book or card to exit and enter the country by air, land, or sea.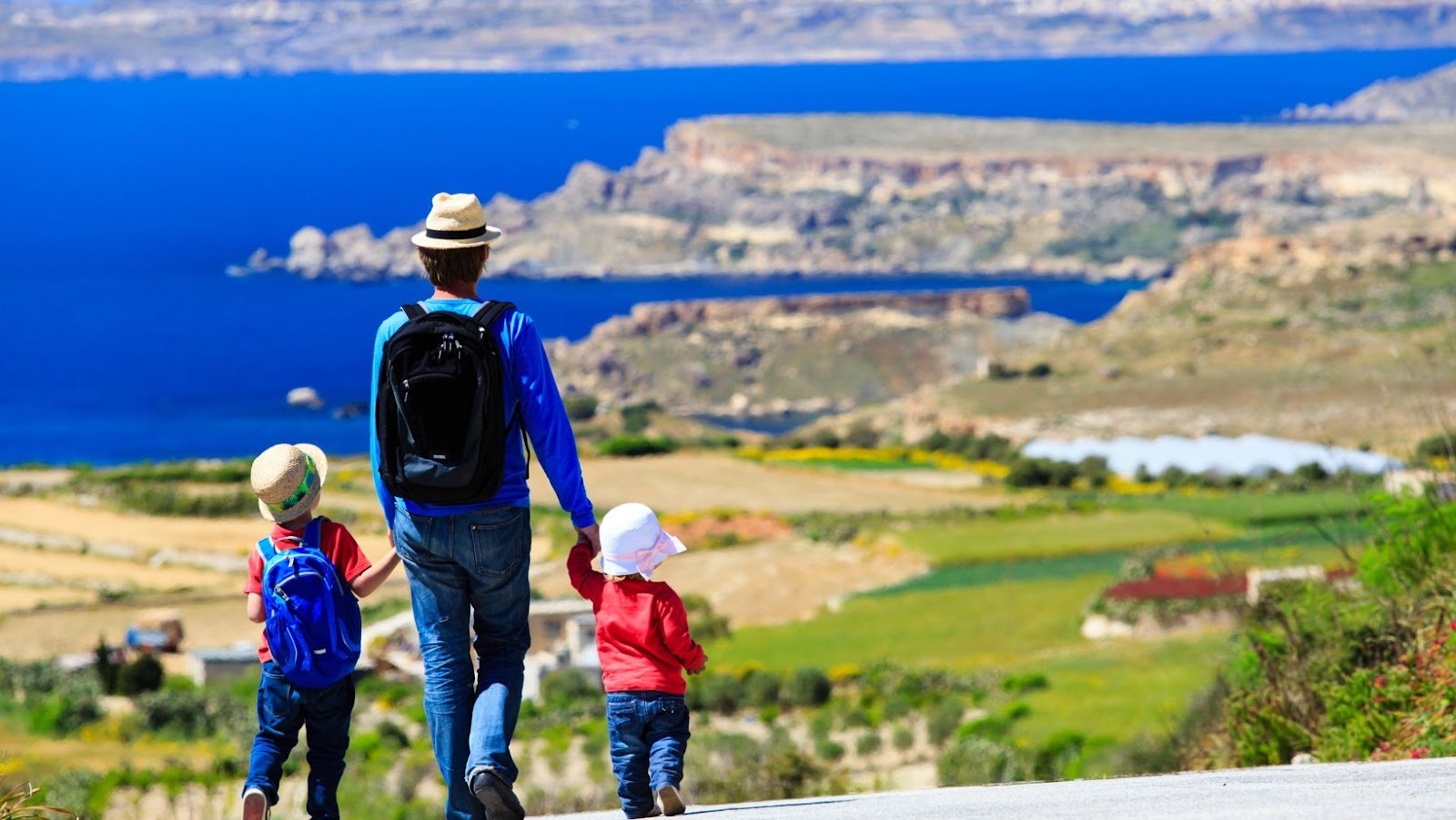 Here are some tips to consider before taking your kids abroad:
Tip 1: Apply for Children's Passports
If your children do not have passports yet, apply for one as early as possible. Your local post office or regional passport agency can help you and provide you with necessary forms and information.
Tip 2: Check Visa Requirements
Some countries require a visa for adults, but also for children. Before making your travel plans, check visa requirements for your destination country. It's always better to apply for visas as early as possible.
Tip 3: Carry Proper Identification
It's a good idea to carry a copy of your child's birth certificate and passport, a notarized letter of permission from the absent parent if one parent is traveling alone with the child, and any legal documents related to custody and adoption.
Tip 4: Pack smart
Pack light and simple – you don't want to carry more than you need to while traveling with children. Pack all necessary documents, medications, and snacks for your little ones.
Tip 5: Keep Children Entertained
Long flights can be hard on children, so keep them entertained with books, small toys, crayons, and tablet games. You can also take advantage of the in-flight entertainment system.
By following these tips, parents can help ensure a smooth travel experience for themselves and their children. Remember, the key is to plan and be prepared.
Conclusion
Based on the information presented earlier, it can be concluded that children need a passport to travel, regardless of their age.
Passports are essential documents that enable individuals to travel abroad; without one, one is not allowed to enter other countries. Moreover, since children are considered separate individuals with unique identities, they must have a passport, even if traveling with their parents.
While the requirements may vary depending on the destination country, ensuring your child has a passport before traveling is always good. Not only does it help avoid any last-minute rush, but it's also a way to ensure that your child has access to essential services like healthcare, should the need arise.
Therefore, to answer the question; do kids need a passport to travel? The answer is yes. If you plan to travel abroad with your child, start the passport application process early enough to avoid any inconvenience.