Valentine's Day is a day filled with love and romance. From dinner reservations to fancy chocolates, each gesture of devotion serves as an expression of love. For those looking to plan the perfect romantic dinner, an array of unique flavors and dishes can help set the mood. Here are some of the most romantic Valentine's Day foods:
Sweet treats: Sweets like chocolate-covered strawberries, cream-filled pastries, fudge brownies and homemade truffles can be a great way to make your partner feel special. Don't forget a few cookies or cupcakes topped with their favorite colors and decorations to add an extra touch of romance.
Spicy cuisine: Spice up your Valentine's Day menu by introducing dishes like stuffed chilies, enchiladas or shrimp scampi throughout the meal. You can also opt for something like French onion soup for that extra touch of decadence.
Romantic dinner for two: For those looking for intimate settings perfect for a signature date night experience, try classic favorites such as steak and potatoes or chicken parmesan entrees served with a side salad or creamy risotto, accompanied by a sparkling glass of champagne or wine. To complete the look and feel of the meal use small decorative plates adorned with sprigs of rose petals placed strategically around them with votive candles in holders on either side at the ready to provide exquisite ambiance when lit after dusk sets in.
What is the Best Food to Cook for Valentines Day
When it comes to celebrating Valentine's Day with a special home-cooked meal, it's important to get the main course right. Of course, one of the most romantic meals is steak and potatoes. However, there are many other delicious options that can make your night extra special, including pasta dishes, seafood, and more.
Let's explore some of the best main course options for Valentine's Day:
Steak
Although it is traditionally thought of as an indulgent dinner, steak can be an incredibly romantic meal. Whether you prepare it with vegetables or potatoes, lightly seasoned or generously spiced, steak and its accompaniments are sure to bring out your dinner companion's romantic side.
Let's take a look at the different types of steaks that you could serve for your special Valentine's Day dinner:
Ribeye – this cut of steak is especially tender and flavorful, making it a great choice for a romantic dinner. Ribeye steaks typically have a marbled fat content which helps keep the meat tender and juicy when cooked.
Tenderloin – also known as filet mignon, this cut of steak is leaner than other cuts and pairs quite nicely when accompanied by veggies like mushrooms or sautéed onions.
Sirloin – usually considered one of the most balanced cuts because it combines both flavor and juiciness. To add to its already-savory flavor profile, try brushing on a glaze made with balsamic vinegar mixed with herbs like rosemary or thyme.
New York Strip – aside from having rich beefy flavors and getting that perfect "crust" that all foodies crave, the New York strip also has more fat than ribeye steaks so depending on your preferences you can opt to either leave it in or trim off some before cooking.
No matter what type of steak you choose, topping off your meal with other romance boosting foods such as oysters, chocolate mousse or even bacon wrapped figs will turn up the heat on Valentine's Day!
Lobster
Lobster has long been seen as a luxurious and romantic food, which makes it the perfect choice for a Valentine's Day dinner. Lobster can be served in many different dishes, from classic lobster bisque to decadent stuffed lobsters or even seafood risotto. Whether you prefer your lobster tail steamed, boiled or grilled, it is sure to please your loved one on Valentine's Day.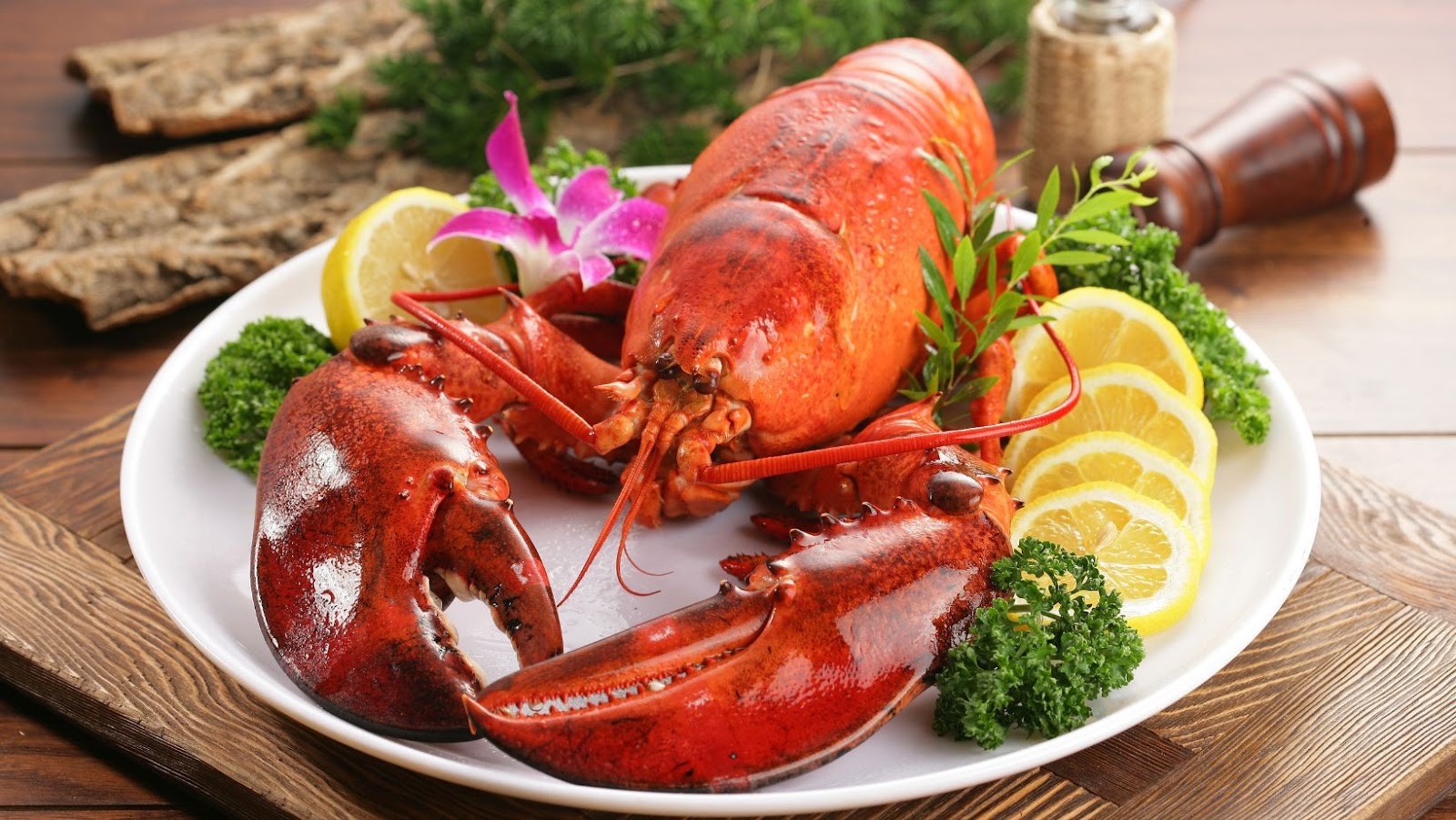 When selecting your lobster tails, look for bright red shells with white and pink spots – these are signs of freshness. For the best flavor and texture, try to buy it as close to cooking time as possible – lobster should smell sweetly of the sea (not fishy). The size of the tail should be considered when making your purchase; two full-size tails should provide enough meat for two people if they are only being used as part of an entree.
When preparing a romantic Valentine's Day meal centered around lobster, there are a few items that you'll likely need besides your main course:
Melted butter for dipping sauce (or make your own garlic butter!)
A vegetable dish like roasted brussels sprouts or steamed broccoli
Maybe some fresh crusty bread for dunking into any leftover butter or bisque sauce.
Dessert is also essential – chocolate mousse with fresh berries is always welcomed!
Pasta
Nothing says romance like a decadent pasta dish. From the classic Italian dishes such as spaghetti and meatballs to more modern flare with ravioli, there is a pasta dish that is sure to satisfy your taste buds and put your Valentine's Day meal over the top.
Table for two? Start off with an appetizer of Fried Ravioli – pillowy raviolis brushed with herbs and spices, lightly breaded, and fried until it's golden brown. An added bonus? The edges get a little crunchy, which gives the dish an extra layer of flavor that will delight your date's taste buds.
For your main course, pair one of these dishes with a light side dish or salad for the perfect romantic meal:
Lobster Ravioli in a blush sauce – Succulent lobster chunks nestled in fresh ravioli pasta blanketed with a rich tomato cream sauce and Parmesan cheese
Penne in pesto sauce – Penne pasta tossed in creamy almond pesto sauce with garlic infused olive oil, topped with roasted pine nuts
Spaghetti Carbonara – Spaghetti noodles tossed in a rich cream sauce of eggs, Pecorino cheese and pancetta
Lasagna Bolognese – Layers of thick lasagna noodles smothered in traditional Italian Bolognese meat sauce and creamy béchamel sauce
Finish off your meal with one or both of these romantic desserts:
Tiramisu – A classic Italian dessert served layered between espresso soaked ladyfingers and dusted with cocoa powder
Chocolate Lava Cake – Rich Chocolate cake melted around warm oozing chocolate centers topped off with sweet vanilla ice cream
Side Dishes
For those looking to cook a romantic and delicious dinner for their Valentine on Valentine's Day, including some delicious side dishes should be a priority. Side dishes can add some color and flavor to any meal, and there are a variety of options to explore. From classic sides like mashed potatoes to dishes featuring popular seasonal ingredients like mushrooms and asparagus, the possibilities are seemingly endless.
Let's take a look at some of the most romantic Valentine's Day foods to cook:
Asparagus
Asparagus is a popular side dish for Valentine's Day, as it is a delicious and nutritious vegetable. There are various ways to prepare asparagus that make it suitable for any meal. Roasted, grilled, or boiled asparagus are all classic favorites.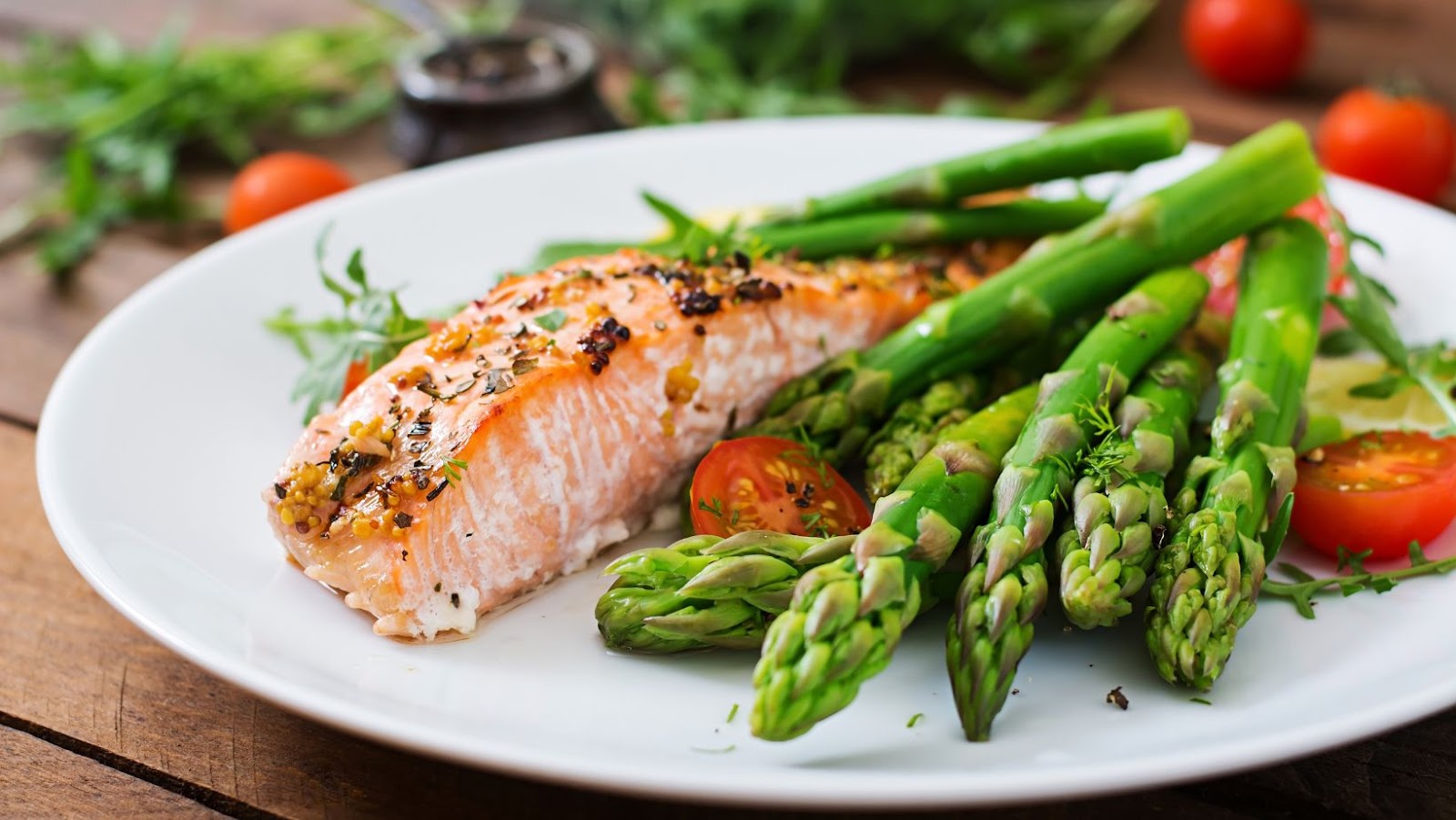 When roasting asparagus, coat with olive oil with or butter and season with salt and pepper. Place in preheated oven for about 15 minutes until vibrant in color and tender-crisp. To grill asparagus, preheat grill and place batches of trimmed spears on a greased grate to lightly char each side – cooking time will depend on the thickness of the stalks. Boiled Asparagus takes just a few minutes to prepare – bring a pot of water to boil, add the prepared spears and cook uncovered until they are done (7-9 minutes) Drain well before serving.
To make your side dish even more romantic this Valentine's Day you can top it off with some melted butter mixed with finely chopped garlic, minced herbs such rosemary or thyme or a squeeze of lemon juice – these will enhance the natural flavor of the asparagus perfectly!
Roasted Potatoes
You can prepare roasted potatoes in a multitude of ways, making them the ideal side dish for a romantic Valentine's Day meal. They are simple to make and easy to customize depending on your taste. Roasting brings out the natural sweetness of potatoes, enhancing their flavor and making them even more enjoyable.
There are several popular methods for preparing roasted potatoes. The traditional approach is to simply place raw cubed or sliced potatoes in an oiled baking dish, season with salt and pepper, sprinkle with herbs such as rosemary, thyme or oregano, and bake for about 25 minutes until golden brown.
For a more flavorful option, you can also parboil the potatoes first before adding them to the baking dish so they will be cooked through before they start to brown. To parboil, simply place halved or cubed potatoes in a pot of boiling salted water; let these cook for 12-15 minutes until tender but still firm when pierced with a fork; then drain and proceed with seasoning and roasting as usual.
You can also mix in some garlic cloves or shallots along with butter, olive oil or ghee before baking for extra flavor. For even more culinary options, pour in some cream before serving to create delicious creamy roasted potatoes that pair perfectly with steaks and other proteins. However you choose to prepare it, roasted potatoes make an irresistible side dish for your Valentine's Day celebration!
Mushrooms
Mushrooms are a timeless staple of home-cooked meals, but on Valentine's Day, they become extra romantic. Mushrooms are available in many varieties and can be used in a variety of recipes, from soups to salads. They blend with almost any other ingredient, so you can select the best ones for your Valentine's Day dinner.
Some of the best mushrooms for romantic meals include:
White button mushrooms – These common mushrooms have a mild taste and are great for adding flavor to dishes like risottos and pasta sauces.
Shiitake mushrooms – With their bold flavor, shiitake mushrooms pair well with meats or seafood as well as with root vegetables or grains.
Portobello mushrooms – Bigger than other kinds of mushroom, these make wonderful vegetarian burgers or sandwiches and can even replace steaks in some dishes.
Enoki mushrooms – Thin and delicate with a slightly sweet flavor, these make an interesting addition to salads or served as an appetizer with some butter spread over them.
Oyster mushrooms – Tender medicinal mushroom with a mild yet distinctive flavor that works well in stir fries or creamy mushroom sauces for pasta dishes.
No matter which kind of mushrooms you use as ingredients for your romantic meal, they will add texture and flavor to your dish and give it that special something without too much effort!
Desserts
When it comes to expressing your love for your special someone on Valentine's Day, nothing quite says it like a delicious and romantic dessert. Whether you're baking from scratch or ordering from a bakery, there are many options for sweet treats that will make your Valentine's Day celebration extra special.
From decadent chocolate cakes to perfectly crafted cheese cakes, here are some of the most romantic Valentine's Day desserts to consider:
Chocolate Cake
Chocolate cake is sure to set your Valentine's Day off right. Not only is it a classic and favored dessert for many, but there are endless ways you can make it extra special for the one you love. Depending on the sophistication of the cake, you can use simple ingredients or make more complex variations of chocolate cake.
For a basic chocolate cake, it includes butter, sugar, eggs, flour, cocoa powder and baking powder as the main ingredients. Included in that list are chocolate chips, peanuts or almonds to enhance flavor and texture. At times buttermilk or Greek yogurt will be added to give a fluffier texture.
To take it a step further and make your Valentine's Day celebration even more romantic than ever before – consider using espresso powder to give an intense coffee flavor or perhaps some instant coffee powders as well as mayonnaise (yes mayonnaise!) to create an ultra-moist cake that melts in your mouth. Top it off with some soft whipped cream filling in between layers of moist chocolate fudge brownie filled with Chambord liquor soaked raspberry jam will make for an unforgettable dessert!
Strawberries and Cream
Strawberries and cream is a classic romantic treat, perfect for Valentine's Day. This simple and delicious combination is sure to make your sweetheart swoon. Not only is this dessert easy to assemble, but it also looks beautiful on a plate. Berries add a pop of color and a pleasing distribution of contrasting tastes as they are both sweet and slightly tart. The richness of the cream provides the perfect accompaniment to the juicy red fruit, making it an ideal treat for celebrating your love on its special day.
To make this romantic dessert, you will need:
1 pint (2 cups) fresh strawberries
2 tablespoons sugar
1 cup heavy cream
Instructions:
Rinse the strawberries under cool water and remove the stems. Cut them into small pieces and place in a bowl, along with sugar. Stir until combined. Let sit for about 10 minutes to allow the berries to become juicy and soft.
In separate bowl, whip the heavy cream until soft peaks form – be careful not to overmix or you will end up with butter! Add some sugar if desired for additional sweetness and fold in gently until combined.
Place strawberries at the bottom of a dish or fondue pot (optional). Top with generous dollops of whipped cream – garnish with additional sliced strawberry slices if desired. Serve immediately while cold!
Chocolate-covered Strawberries
Chocolate-covered strawberries are a classic Valentine's Day symbol of love, and a timeless and easy dessert to make. These delicious treats represent the perfect balance of sweet and sour, creating a mouth-watering treat with artful presentation. They make an outstanding gesture of love, admiration and devotion on this special day of romance.
To make these delicious treats, simply choose your favorite type of fresh strawberries and cover them with melted chocolate. You can either dip them into the melted chocolate or spoon it over the strawberry before it sets. Once you have chocolate-dipped each strawberry in desired thickness, place them on parchment paper or wax paper for 30 minutes in order to cool down before consumption.
Try dark or white chocolate for an extra touch of indulgence. Alternatively, use colorful coatings like nuts, sprinkles or candies that bring vibrant colors to your table and charm your sweetheart's eyes with decorations as pretty as these tastes!
Drinks
A romantic Valentine's Day celebration is incomplete without drinks to add a touch of sweetness. Whether you are planning an intimate dinner at home or want to surprise your partner with some special drinks, there are many delicious recipes that you can try. From champagne and wine to signature cocktails, there is something to suit every taste.
Let's dive in and explore some of the most romantic Valentine's Day drinks: