If you're a fan of The Sims 3, you've probably downloaded a few mods to customize your game. But do you know how to properly install and use Sims 3 mods? In this blog post, we'll unlock the secrets of the Sims 3 mods folder and package files, and show you how to get the most out of your mods.
How to install Sims 3 and package files
Sims 3 package files are an excellent method to improve your Sims 3 play experience. Installing the files is simple, however it might be perplexing for certain people.
Make sure you have the most recent version of the Sim 3 game installed. The Sims 3 may be downloaded from the official website or via Origin.
After you've installed it, create a folder in My Documents/Electronic Arts/The Sims 3 for modifications and package files.
Locate and copy the modifications and package files you wish to install into your new folder. Make sure that each mod is appropriately labeled according to its kind, such as .package file or .sims3pack file.
Now, open your game launcher and go to Downloads "on the main menu bar. Select each mod individually and then click Install "on each. This will permanently add them to your game, making them accessible whenever you play Sims 3.
If you're having difficulties installing them properly, look for particular modifications or packages on The Sims 3 Wiki.
The steps to find the right modules are as follows –
It is critical to understand the processes required to identify the correct modules for your game while trying to uncover the mysteries of the Sims 3 Mods folder and package files.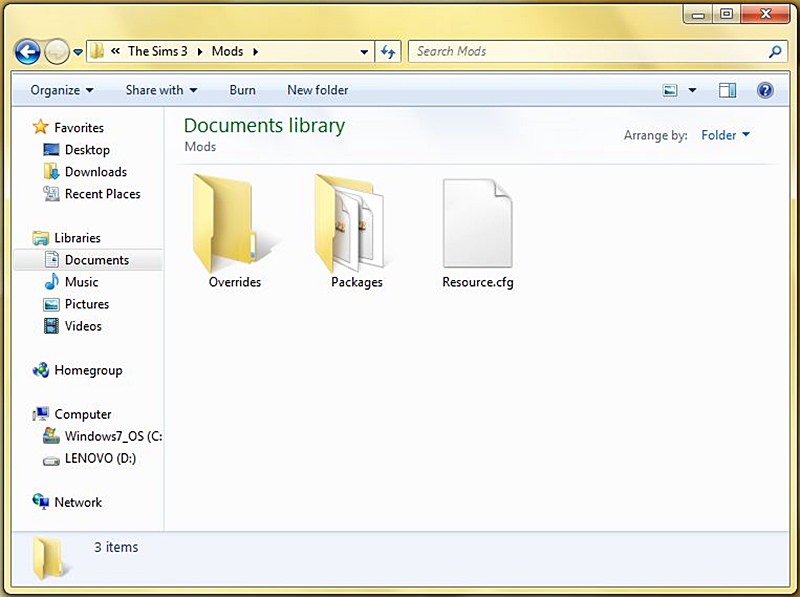 The first step is to figure out the version of Sims 3 you have. This may be accomplished simply launching the game launcher and checking for updates. Once you are certain that you have the most recent version of your Sims 3 game, you may continue to download a mod from an authorized Modding site.
The next step is to find and download a suitable mod file. Depending on the sort of mod you want, this may be anything from a player skin to an item or script mod. It is critical to ensure that any mod you download is compatible with your specific version of the game, as well as any expansion packs or Stuff Packs that you may have loaded. This information is normally included in the description of each download file.
After you've downloaded and saved your chosen mod file, locate it in your computer's Downloads folder or wherever it was stored during the download process, and then unzip or extract its contents into your Mods folder, which is normally located within The Sims 3 Files folder. Finally, reopen Game Launcher and activate custom content so that there are no problems loading custom content while playing The Sims 3 with your own modifications.