Looking for the best Sims 4 body mods? We've got you covered, with our roundup of the best mods for male and female players in 2023!
How to install the Sims 4 realistic body mods?
Realistic Sims 4 Body Mods are popular among gamers who wish to make their game more realistic. These mods are simple to install and can be completed in two simple steps.
To begin, gamers must download the mod they want to install. Mods may be found on a variety of modding websites, including Mod The Sims and Nexus Mods. Once a player has downloaded the mods they want, they should extract the contents of the zip folder and store it to their computer's desktop or another suitable spot.
Next, open the game launcher and choose "Game Options" followed by "Other" at the bottom of the page. They will be able to activate custom content and script mods that have been uploaded to their game files – in this example, the realistic body mods saved in step one – from here. Players may view their newly installed personalized content after choosing both checkboxes and clicking 'apply'.
Sims 4 butt slider
The Sims 4 Butt Slider is a body mod for both male and female Sims 4 players. This mod allows Sims to customize the size and form of their buttocks. Players may make larger or smaller buttocks, as well as varied forms and sizes of buttocks. This mod is absolutely free and can be installed in a matter of minutes by downloading the file. There are also a number of training videos available to assist users in getting started with this mod.
After installing the game, users may change the size and form of their Sim's buttocks in Create-a-Sim mode or anytime they preview a Sim onscreen. The Butt Slider also includes preset forms like "Round," "Plump," "Toned," and so on, allowing users to swiftly modify the butt size without any custom choices. Furthermore, this patch is compatible with all current expansion packs, guaranteeing that all users, regardless of system configuration, have an up-to-date experience.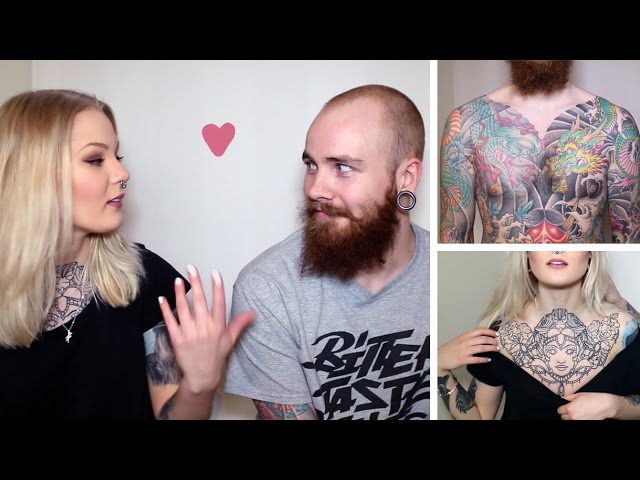 Sims 4 nose width mod
The Sims 4 nose width mod is a popular game body mod that lets users change the form and size of their characters' noses. This mod provides users with a broad range of choices, from minor widening to radical reshaping, and is suited for both male and female Sims.
Players may change the size and form of their Sim's nose width, as well as personalize its overall appearance by adjusting its color, angle, prominence, and length. It is also possible to adjust the height of individual nostrils and add embellishments like dimples or bumps. This mod gives users greater control over their avatar's physical appearance, allowing them to create a unique persona.
The Sims 4 nose width mod was launched in 2023 and has been a huge hit with Sims fans ever since.
Sims 4 height slider
The Sims 4 height slider is a useful body mod for Sims 4 video game gamers. This mod gives users greater control over their sim's physical appearance by enabling them to modify their character's height. The height slider allows you to change the size of any sim from incredibly little and dainty to exceedingly tall and lanky.
This height slider was first published in 2023, with several upgrades and corrections since then. The most recent version contains a tweak that enables adjusting the size of a sim's legs and arms simpler, giving for even more customization choices. The revised Sims 4 height slider is a fantastic tool for gamers who wish to build distinctive and realistic-looking avatars in the game.
Sims 4 Ear Sliders
Sims 4 Ear Sliders are a form of body mod for Sims 4 Body Mods for Male & Female Players in 2023. Ear Sliders are a kind of slider that is used to adjust the ear size and shape as well as change the angle of the ears. It enables players to resurrect part or all of their Sims' ears, allowing them greater control over their avatars' appearance and reactions.
This mod gives users a completely new set of choices for customizing an avatar's look. The slider can be adjusted three different ways so that players can find the perfect look for their character:
Adjustable ear size
Adjustable ear angle
Adjustable ear shape
The new mod allows users to obtain the desired aesthetic without previous knowledge of modifying games or familiarity with 3D modeling applications. Furthermore, players have more creative control over their avatars' face expressions by utilizing the Sims 4 Ear Slider slider to further modify their Sims' ears, bringing more complex emotions and expressions into play.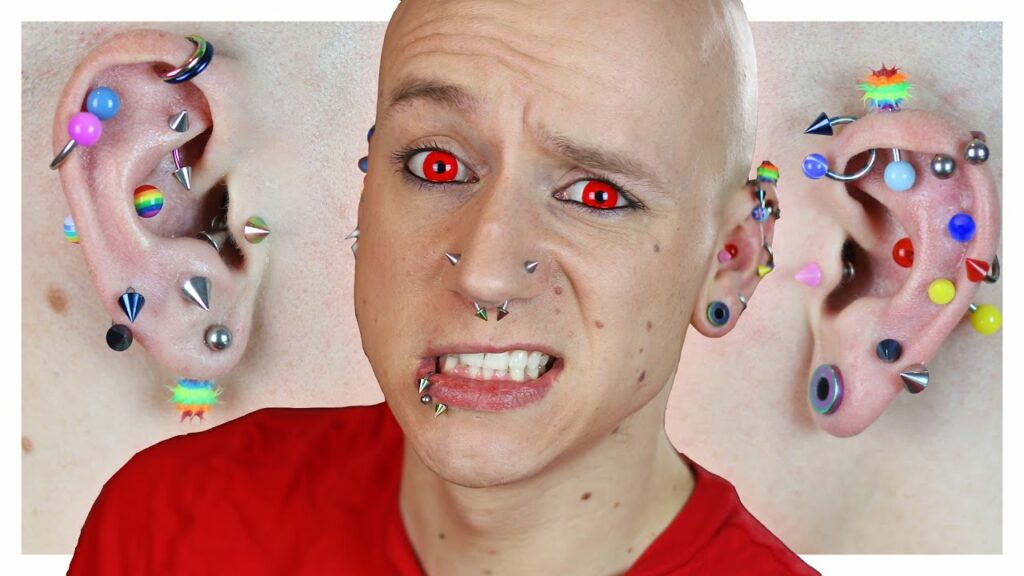 Moue Lip Slider
Moue Lip Slider is the most recent Sims 4 Body Mods released in 2023 for Male& Female Players. The update will enable users to change the shape, size, and color of their Sims' lips. Players may even change the corners of their lips to be more natural or exaggerated.
The Moue Lip Slider is skin tone compatible, allowing for considerable expression modification and realism. It also has the ability to recolor the internal lip color, giving users even more flexibility over their Sim's physical parts. This mod allows users to construct the ideal Sim for any setting or event, such as a professional picture shoot or gaming session.
Dark Elf Skin Tones Set
The Dark Elf Skin Tones Set contains 20 creative body mods for Sims 4 male and female players that have been updated for 2023. The body mods in this collection are intended to give Dark Elf figures a distinct and realistic appearance. The collection comprises six newer brown hues, four brilliant greens, and two eye-catching grays.
The set also contains three makeup options: light, medium, and dark. These cosmetic accessories will enhance your character's innate attractiveness while also adding subtle elements of fantasy to their overall appearance. Furthermore, two hairstyles are included: one long, wavy style and one short straight cut.
This collection is ideal for making Dark Elves that can fit in or stick out in any situation without seeming too far-fetched or ridiculous. You may now personalize your character like never before with the Dark Elf Skin Tones Set.
Curly Ponytail For Girls
The Curly Ponytail hairstyle for females is a freshly published Sims 4 body mod update. It has a lovely, classic style with curled ponytails in the rear. To give their female avatars that unique touch, players may pick from several tones of brown, black, and blonde. This update features a slew of new animations to help both male and female avatars portray emotion and movement.
In terms of customisation, the style enables players to choose the color and length of their ponytail. They may also choose from three styles of curls:
Tight curls
Relaxed curls
Bouffant curls
This is fantastic news for those who seek additional customization options for their female Sims 4 avatars. Overall, this revised body mod will offer more fun and detail to your Sims 4 gameplay experience.
Sims 4 female body mods
Sims 4 female body mods are Sims 4 game modifications that enable users to personalize the virtual body forms of their in-game avatars. Players may use these mods to modify the general form and size of their female avatars, as well as particular attributes like breasts, buttocks, bellies, and more.
Many of these mods provide content in addition to physical changes. They may also include additional wardrobe choices, animations for stances and emotions, or full in-game situations for your character to partake in, such as professions or activities. These mods may offer a lot more complexity and replayability to Sim games in addition to allowing you to personalize your character's look anyway you like.
Many Sims 4 female body mods are free downloads that can be acquired online, but if you want a more distinctive experience, there are some premium choices available.
Sims 4 realistic body mods
Sims 4 realistic body mods provide users a more lifelike gameplay experience. Players may tweak their Sims' face characteristics and clothing to make them seem and behave exactly like real humans. These mods may serve to give the game a more realistic feel and offer gamers with a more immersive experience. Characters in these mods may be customized to the point that no two Sims look the same.
The Sims 4 realistic body mods for male and female players provide some of the most impressive cosmetic enhancements available in The Sims 4. Players may use these mods to unlock additional body types such as muscular guys, curvier ladies, and even transgender characters. These body mods also provide a variety of clothing choices, allowing each user to construct their ideal Sim. The Sims 4 looks better than ever before with these enhanced body mod choices.
Sims 4 new skin and alien set mods
This category refers to a sort of mod for the Sims 4 video game that enables users to change the physical appearance of their avatar. The patch adds multiple skins and alien sets to the player's current body type. These may include thin/fat bodies, lighter/darker skin tones, and more diverse face characteristics.
Mods like this one assist gamers in creating a distinctive avatar for their virtual life and making them seem more genuine. This sort of mod is often updated to keep up with new trends and design changes in the game; for example, new body mods will be accessible for both male and female players in 2023.
Sims 4 gamers may actually build personalised avatars that represent their own distinct style and likes by installing these mods.
Eye modifying mod
The Sims 4 Eye Modifying mod enables users to completely change their avatars' eyes. Players may customize every feature of a character's eyes, from the color and form of the iris to the thickness of the eyelashes, using this mod.
The eye mod may also be used to create realistic-looking characters; players may change the size, shape, and color of each eyes individually to obtain a more realistic appearance. With this mod, players have total control over every aspect of their character's distinctive appearance.
Users may create a genuinely distinctive appearance for their Sims 4 avatars by downloading and installing the Eye Modifying mod.
The custom sliders
With the introduction of the 2023 expansion pack, the Sims 4 gained a new feature: personalized sliders. It lets gamers to personalize their avatars by modifying bodily parts and traits to build their own unique avatar. Custom sliders enable players to choose individual body parts and change their size, shape, color, and other attributes. Depending on the user's tastes, this may be utilized to produce a more realistic or exaggerated effect.
Furthermore, the slider function allows players to compare alternative sex Mods designs side by side without having to start from scratch each time they desire a new look. Finally, when compared to prior versions of the game, players now have more options for customizing their characters with sex Mods.The Sims, this capability enables for more detailed character building.
Checkout this video: