With so many free Sims 4 mods available to download, it can be hard to know where to start. Here are over 160 of the best Sims 4 mods to download in 2023.
How to install sims 4 game mods?
Installing game mods for The Sims 4 is a straightforward procedure that can be finished in a matter of minutes. It's crucial to remember that not all mods are compatible with the game, so read up on any information you can find about the mod before downloading it.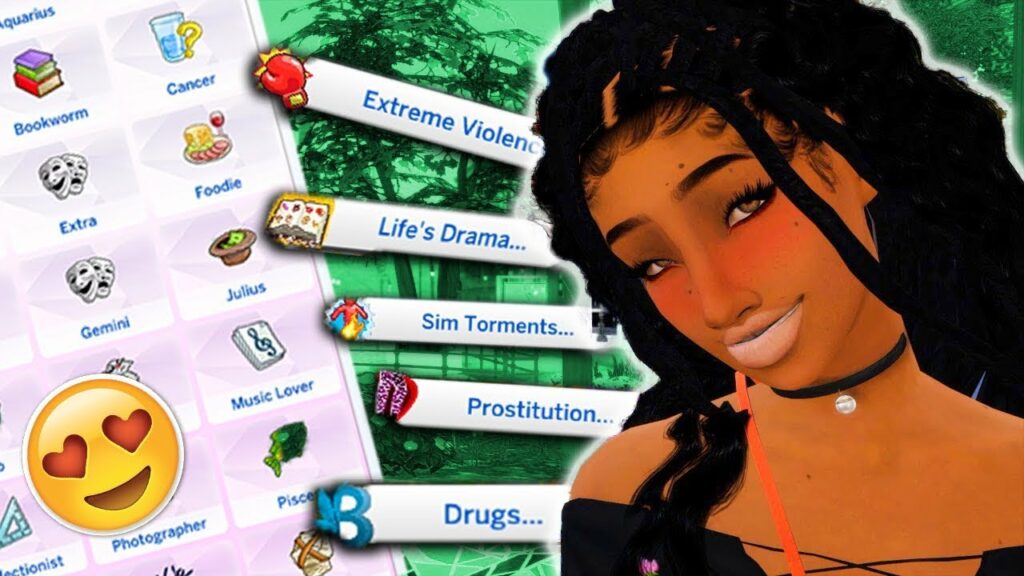 To begin, download the mod from its official website. Locate the file on your computer and open it after downloading and unzipping it. There should be a .package or .rar file within the folder; this is the mod you will install into your Sims 4 game. Before you begin, be sure to only download stuff from reputable sites and to always back up your stored data.
Once you've found your file, you may transfer it to The Sims 4 Mods directory. Navigate to your Documents folder and then to Electronic Arts > The Sims 4 > Mods; You should insert your downloaded Sims 4 mod package or rar files here.
Finally, run The Sims 4 to see whether the mods were properly loaded by going into Game Options (the tiny cogwheel at the bottom of your screen), then clicking on Other and selecting Script Modding if it isn't already enabled. After completing this last step, new choices for custom content will appear in-game under Mods & Custom Content, which should include all of your loaded mods.
Best sims 4 mods
Sims 4 Mods are an excellent method to improve and expand your game experience. Mods are custom-made game changes that may be downloaded to add new content, modify current game features, or both.
The Very Best 160+ The collection of Free Sims 4 Mods is intended to provide gamers the greatest and most complete variety of mods for their gaming requirements. These mods include anything from character customization and construction possibilities to pet care and relationship system improvements. This list is continually updated with the most recent mod releases as well as fan requests for changes that bring even more fun and complexity to The Sims 4's already extensive gameplay.
With these mods loaded, users will be able to build the Sim life of their dreams for themselves and their family.
Other mods
Other mods are an excellent way to personalize and enhance your Sims 4 experience. Over 160 free mods are available for download, ranging from gameplay changes to hack tools, custom content production, and more.
Mods that allow you to have an infinite amount of money, automatically move Sims into the perfect home for them when they start a new game, create custom hairstyles and clothing items for your Sims characters, and even gain access to exclusive items or locations that weren't included with the original game are among the most popular. Other Mods may also be applied to increase graphics quality or overall rig performance.
With so many alternatives, it's simple to pick something that suits your gaming interests.
Conclusion
As we near the end of our guide to the finest 160+ free Sims 4 mods to download in 2021, it's evident that this is an exciting moment to be a Sims fan. Players have access to a plethora of fresh and unique material that lets them bring their Sims' tales and lives to life.
There are a plethora of mods available that may help you add difficulty, amusement, or just spice up your gameplay. When it comes to personalizing your Sims 4 experience, the sky is definitely the limit. From realistic sims behaviors and interactions to furniture sets, room and home designs, bespoke clothing items and haircuts, the sky is truly the limit.
We hope you find this tutorial useful in determining the finest and most appropriate mods for your Sim world. With so many fantastic possibilities, download away – and have some fun.
Checkout this video: